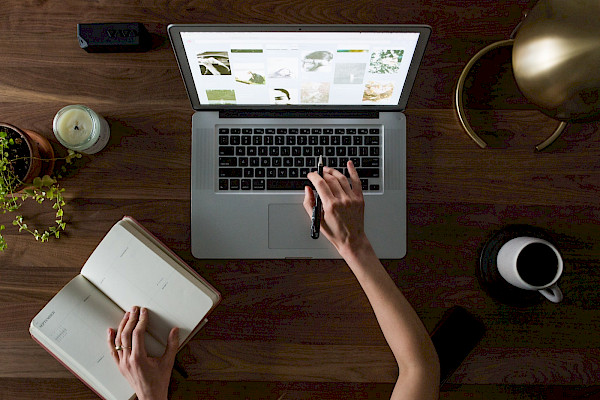 19 May 2021
How to choose a website domain name that works

Updated on 19 May 2021 (Originally published on 8 June 2011)
If you own a business, most probably you also own a website to promote this business. Whether you own a big corporate establishment or you are a one man freelance operator, your need for a website that supports your business is undeniable.
But having a website alone is not enough to reach the large pool of customers. You need, not just a website, but a website that ranks easily on the search engines, and at the same time, one whose domain name is easy to remember. Domain name is your web address as it appears on the Internet. It is the name that comes before the suffix .com, .org, .net and etc. Of course, you can use your website name as your domain name, or your domain name as your website name, but this is not an easy thing to do. There is always a chance that this domain name is already owned by somebody else. There are millions of domains existing now so finding the one which is perfect for your needs is not as easy as eating cake. There is however a way to walk around this problem and come up with a domain name that sticks to people's minds and so sells the products in your website effectively.
In this post, we will give you some essential tips on what exactly are the things to consider in choosing the right domain for that purpose. These things really matter if you want to get the most out of your website building efforts. So, to have that effective and downright cool domain, that simply gives your business the attention and audience it deserves, the things that we recommend you to do are.
1. Use your website's name as your domain
Nothing can best describe your website in concise terms other than its name itself. Thus, having your website's name as your domain name is a thing that you must not overlook in choosing a web address. This is a very powerful aid to help visitors recall your domain name. Instead of memorizing a set of words for your website name and another set for your url, you can make things easy by adopting one combination of words for the two entities.
This is very basic yet it makes a big difference in your online presence. As mentioned earlier however, you cannot easily get the exact domain that you want because of the possibility that somebody else has owned it.
If that is the case, you can do the following: First, if it is for sale and you are not bothered at all by its price, then buy it. Second, you can use another domain extension for your website name if it suits your preference. That is, if the domain www.webdesign.com is not available as I know it isn't, then try to use www.webdesign.org or better yet www. webdesign.net, or www.webdesign.info. However, if you do this, you already have an existing and most probably well established competition, that share the name that you want for your domain. Also you should know that .com is the most respected extension both regarding to search engines and costumers. It is therefore wise to find another domains, than to share with other companies domain names even if yours is a different domain extension.
Buying an already existing domain name is not also viewed as a wise choice because it always comes in a hefty price tag. It can however set your website off with an easy start, if you find a domain name with a good page rank and authority in Google.
2. Be specific
Your interest will also be better served if you adopt a domain which specifically describes the kind of business you are doing. Being combination of words that your visitors must type in their browsers, your domain name is a single advertising tool that you can use with convenience by having it speak your brand of business, or the services that you offer.
Instead of taking the url www.design.com for your web design business you can make it more specific and so more product oriented, by using www.webdesign.com or better still www.coolwebdesign.com, to distinguish it from other web design outfits. Making it product or brand specific, really helps to have your website remembered by your clients whose attention you are trying to catch.
3. Use easy to remember language
Unless you are trying to connect to a certain group of people using a particular language, your website is better off if its domain name is expressed in easy to understand English.
You can use ordinary English words for your URL, and also for your website's name, if you don't have one, in your website. Everyday words which are understood by everybody stick easily to people's minds than big words with abstract ideas.
4. Keep it short and easy to spell
Nothing can be forgotten easily than a long domain name couched in an unfamiliar language. As a business owner, your goal is to be popular in your field and you cannot achieve that if you are using poor online business methods. One of which is unwise usage of hard-to-spell, esoteric jargon as domain name, or one which is tediously long that mere writing of it is already a physically demanding activity.
Domain names can be as long as 67 characters, but it is always a sound approach to keep it short as possible. For better recall and easy typing, it is good to limit your domain name to not more than 10 characters. However, you have to make sure that the letter combination, or word combination, as the case may be, in your domain name, makes a meaningful set to achieve this goal. You must therefore make a balance between a short nonsensical words, and a longer yet meaningful set of words for a domain. I go for the latter because again, it sticks easily to people's minds than the former.

5. Watch your spelling!
A bedfellow to the obscure words used as domain names, are deliberately misspelt words. There are domain names that read like www.superdogz.com or www.carz.com and many times they are mistaken to be websites like www.superdogs.com and www.cars.com, when in fact they are distinct entities.
These websites, being engaged in the same line of businesses, compete directly with each other both in traffic and conversion rates.
Of course, the ones which are easy to recall are those which use correct spelling. What's more? They also tend to be passed correctly from one person to another in oral communication than those that don't. Avoid putting yourself in a disadvantaged position by following correct spelling. This is also a very logical action to stay away from a direct and harsh competition.
6. Make it unique and keyword optimized
Using a unique and meaningful word for your domain name really helps your site to be identified easily. It sets you apart from the others that use similar terms. Putting a keyword that best describes your website in your domain is always good as it leads your readers into it.
Search engines always display the domain names of websites in their search results and these can provide a cue to the readers as to what these websites are all about. However, you should avoid using more than two keywords or else your domain name will become lengthy. Adopting a keyword-rich URL, is really a good strategy towards an SEO friendly domain name.
7. Use a simple word combination
Because there are so many domains out there in the web, it is good that you unleash your creativity in thinking of a name that does not only speak of your business, but most of all available for registration and use as your web address.
For example, if the domain name www.templates.com is not available, why not try www.cooltemplates.com or templatesmania.com whichever is free? The option is not limited here because you can experiment with different combination of words to see what is best for you as long as you keep it short, simple and easy to remember.
8. Choose a domain suffix appropriate for your business website
There are different domain extensions that you can choose for your website. The most common are .com, .org, .net, and .info. The most popular is the .com domain extension. This is also what I recommend because it is known by a great majority of people than anything else.
You can also buy as many different domain extensions as you can as alternates for your main domain, so that no competitor can take a similar domain as yours differing only in domain name extension. Tripwire Magazine use the domain name www.tripwiremagazine.net aside from www.tripwiremagazine.com that you know of. These two domain names will of course lead you to the same website.
9. Avoid hyphens
Aside from the fact that domain names with hyphens are more difficult to remember, it also confuses your visitors as to the correct method of writing your domain. Any mistake on their part will lead them into your competitors' website.
Another danger of this kind of domain is the tendency to get it incorrectly when passed orally by one person to another.
It is natural for us to read the words as they are, without mentioning hyphens so, a hyphenated version of URL has a great potential to be written erroneously especially if it is relayed or recommended by one person to another by word of mouth.
10. Avoid numbers
Using numbers in your domain name can creates a lo of confusion. There is always danger that people will mistake the number written in figure to be one which is written in words or vice versa.
Thus, www.sixeleven.com has a tendency to be confused with www.611.com or the other way around.
Your visitors will also be hesitant to write your domain name because they are not sure whether or not they will arrive at your website. Avoiding the use numbers in your domain name, is therefore a good way to set yourself straight and be accessible to your visitors.
11. Use domain name generator tools
Finding the perfect domain name is indeed a task that entails a lot of patience and hard work. Well, you can make things easy by using a domain generator tools for the purpose, which can give you variations, translations and even phonetic suggestion for the domain or word that you enter.
Example, for the keyword "design wacko," can give you available domains like www. designwacko.com, thedesignwacko.com, mydesignwacko.com and many more. There are just so many suggestions to choose from especially if your keyword, such as the one I entered, is a unique and catchy phrase. All you have to do is test! test and test!
For some of the useful domain name generators, check out Panabee or Firstsiteguide
---
For professional and affordable website design and development, feel free to contact Farend, for no obligation quotation.
---
The above article was originally adapted from an article originally published by Tripwire Magazine