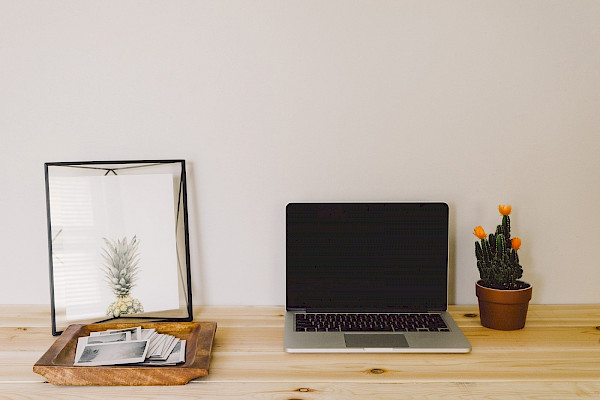 1 July 2011
10 Hot Android Tablet Apps for Business

You have the Android Honeycomb tablet. Now it's time to put it to work.
When Android 3.0 Honeycomb debuted on the Motorola Xoom in late February, only a handful of apps were truly optimized to take advantage of Honeycomb's capabilities. Android still has a long way to go in catching up to Apple's 90,000-plus iPad apps, but already Google's platform has a cadre of apps ready and waiting to play nicely with the latest and greatest Android tablets. In addition to the Xoom, tablets already running Honeycomb include the Samsung Galaxy Tab 10.1, the T-Mobile G-Slate, the (extremely popular) Asus Eee Pad Transformer, and the Acer Iconia Tab--and many more are on the way. Let's look at some of the best business apps optimized for the Honeycomb OS.
Due Today -- $3
Due Today is all about organizing your life. It uses the popular Getting Things Done method to keep you and your tasks organized. You can set filters and specific reminder times, and it also syncs with the ToodleDo service. Personally, Astrid is my favorite GTD app, largely because it syncs directly with Google Tasks, but until it gets an optimized tablet version, Due Today is the one to beat.
Catch Notes -- Free
Catch Notes allows you to jot down your thoughts, ideas, brainstorms, and other moments of genius via text, voice recordings, images, and locations, all with free sync and backup on Catch.com. Offering similar functionality is Springpad (free). Choosing the better tool comes down to your personal preference.
Fuze Meeting -- Free / Tiered Pricing
Fuze Meeting is a high-def web-conferencing service. In addition to streaming live video and audio, you can upload files to the cloud so that everyone you're meeting with can view them together. It has been known to struggle over 3G, however. It's free for small meetings, but if you want to add more people you must subscribe to the service.
A Better Keyboard
There's more than one way to get a better tablet keyboard. Thumb Keyboard (about $2.52) is an innovative, split-tablet keyboard designed to make it easier to hold a slate with your fingers while you type with your thumbs, especially in landscape orientation. It adjusts for all screen sizes, and it's incredibly popular among tablet users. Tablet Keyboard (free) does essentially the same thing, but it isn't laid out quite as nicely.
Swype (free, but the beta is limited) just recently released the 3.0 update to its beta, which will include a special Honeycomb-only, WXGA version for Android tablets, featuring a resizable and movable keyboard. SwiftKey (my favorite phone keyboard) is working on something similar, but that project isn't out yet.
Intuit GoPayment -- Free / Tiered Pricing
The Intuit GoPayment app, along with the dongle that attaches to Honeycomb tablets (shown at the top of this photo), lets you read credit cards, take payments, text or email custom receipts to your customers, and keep detailed records. The app is free if you process less than $1000 a month; tiered pricing is available as you go up from there. Square is another good option, though that company doesn't yet have a Honeycomb-optimized app.
Trendster HD -- $1
If your business involves staying on top of the latest trends, Trendster may be worth its one-buck price tag. It's built to let you dig in deeply to Twitter's data, but you don't need a Twitter account to use it. The app also allows you to apply multiple filters to obtain relevant information. The layout appears intuitive, to boot.
File Manager HD -- Free
One advantage that Honeycomb--and Android in general--has over iOS on the iPad is that you can access the file system if you want to, just as on a regular desktop computer. That flexibility gives you enhanced control over where your files save, so you can organize them in a way that makes sense to you. File Manager HD even manages the flash drives that you connect to your tablet.
Wyse PocketCloud -- $15
PocketCloud by Wyse allows you to access and control one (or many) of your desktop PCs from another computer, from your Android phone, or from your Android tablet. PocketCloud supports business-grade encryption, and is our pick for business users. Similar, highly rated apps include Splashtop Remote Desktop, 2X Client RDP/Remote Desktop, and LogMeIn Ignition.
Quickoffice Pro HD -- $25
Quickoffice brings Microsoft Office-compatible apps to Honeycomb. It can create, view, and edit Word documents, Excel spreadsheets, and PowerPoint presentations. In the photo shown here, a demonstrator is editing an Excel spreadsheet, inserting a new formula. Documents To Go 3.0 is Honeycomb-optimized, too; many people think it's better than Quickoffice, and since it's $10 cheaper, you might be inclined to try it.
Stock Alert Tablet Edition -- Free
If you're even remotely involved in the stock market, consider StockAlert, which will send you notifications when your stock reaches a specified price. It updates in real time and features appealing, easy-to-read charts and graphs.
For professional and affordable IT support and technical assistance, feel free to contact us at Farend for no obligation quotation.
The above article was originally published by PC World and can be seen here.