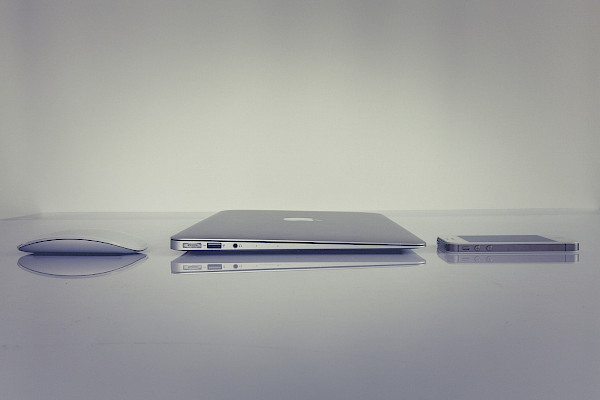 3 August 2011
11 Free Microsoft Tools You're Overlooking
Microsoft Windows and Internet Explorer are virtually synonymous with personal computing, but there are also many free tools from Microsoft that you may not be aware of.
Microsoft has a virtual monopoly on desktop operating systems with Windows and on office productivity with its Office suite--as well as a dominant share of the Web browser market with Internet Explorer.
For many, though, Microsoft is the big, evil corporation robbing the defenseless masses, while Google is the Robin Hood of the Web, altruistically delivering free goods and services. However, although you might not realize it, Microsoft also offers many of the same tools and services as Google--and also for free.
Hotmail
Although in many circles Hotmail gets about as much respect as AOL Instant Messenger or MySpace, Microsoft's free Webmail service is capable. Before Microsoft bought it, Hotmail was the first Web-based e-mail service, and one of the first to be free. The free Microsoft Outlook Hotmail Connector lets you view your Hotmail data from within Outlook, and Hotmail also supports Exchange Active Sync so your Hotmail e-mail, contacts, and calendar can be automatically synced with devices like the iPhone or iPad. Exchange is Microsoft's messaging server used by many businesses for e-mail, but Exchange Active Sync has emerged as a standard used by many devices to sync mail, contact, and calendar information.
Windows Live Essentials
Windows Live Messenger--a component of Windows Live Essentials--can integrate with your Facebook, LinkedIn, and MySpace social networks. Up through Windows Vista, the Windows operating system came preloaded with a variety of tools to get you started as soon as you booted up. However, a combination of customer complaints about "bloatware" and an effort by Microsoft to attract more users to Office led to the removal of most of those tools in Windows 7. Microsoft didn't kill the tools, though; it simply moved many of them to the cloud, and began to offer them as a separate download called Windows Live Essentials--a package comprising 7 of the 11 tools discussed in this article. The lineup in Windows Live Essentials 2011 requires Windows 7, Vista SP2, Windows Server 2008 R2, or Server 2008 SP2. If you want them, though, you can download Windows Live Essentials for free and get a whole suite that includes:
Windows Live Mesh keeps files and folders, as well as browser favorites and custom user settings, automatically synced.
Photo Gallery organizes all of your photos and gives you the tools to quickly find and easily edit them.
Windows Live SkyDrive
Everything seems to revolve around the cloud these days. In other words, we find ourselves using products and services that exist on the Internet rather than locally on our PCs. But if you happen to be without Internet access or if the service goes down, that can be a problem.
Luckily, services such as Windows Live SkyDrive are great for backing up data to the Internet, or for storing files and folders that you want to access from just about anywhere. As mentioned earlier, you can use Windows Live Mesh to sync data automatically from a local folder to SkyDrive cloud storage, where you can make sure it is backed up and available.
Windows Live MovieMaker turns anyone into a movie director or producer, and helps you polish those home movies.The 25GB of storage provided by SkyDrive is sufficient for most SMBs to back up critical data. (Data synced using Windows Live Mesh is limited to a separate 5GB space.) Plus, a Silverlight tool lets you drag and drop files and folders from any browser that supports Silverlight, Microsoft's framework for delivering interactive Web content.
Office Web Apps
Along with SkyDrive, Microsoft also provides free, Web-based versions of the most popular Microsoft Office applications. Office Web Apps let you create, view, and edit Microsoft Word, Excel, PowerPoint, and OneNote files directly from the Web even if Microsoft Office isn't installed on your PC. Office Web Apps lack the complete inventory of bells and whistles found in the full Microsoft Office suite, but they are more than adequate for most users, and you can't beat the price. The best part is that the files created in Office Web Apps are in the same format as their desktop Office counterparts, so compatibility is not an issue, and the files can be shared with peers for collaborative editing online.
Windows Live SkyDrive stores your files and folders on the Web so you can access them from virtually anywhere.But organizations that want more robust tools, or the full Microsoft Office experience, should look for the upcoming launch of Office 365--Microsoft's replacement for Business Professional Online Services. Starting at only $6 per user per month, Office 365 will provide Exchange e-mail, Lync instant messaging, SharePoint collaboration, and the Office Web Apps productivity suite.
Security Essentials
Security software is unfortunately a requirement for Windows PCs. There is no shortage of attackers and malware developers targeting PC users with viruses, worms, phishing attacks, and other insidious things. Windows has a built-in firewall to keep unauthorized traffic and users out of your PC, and Windows Defender to identify and block spyware and drive-by downloads. But for more comprehensive antimalware protection, get the free Microsoft Security Essentials software. Security Essentials is simple and does what it needs to do with a minimum of user intervention or annoyance.
If you're unfamiliar with these free tools from Microsoft, check them out. The price is right, so certainly you should explore whether they can meet your needs before you spend money buying third-party software that does the same thing. Whether to use, instead, other free tools and services such as those offered by Google: That is largely a matter of personal preference. But the Microsoft tools tend to work together and integrate well, so you may find that if you are using one Microsoft tool, it is better to leverage the convenience of using the others as well.
Whether you are new to these tools, or have been using them for some time, I'd be interested to know in the comments, or by e-mail, what your experience has been like and whether or not you would recommend these tools to others.
For professional and affordable IT tech support, feel free to contact us at Farend, for no obligation quotation.
The above article was originally published by PCWorld and can be seen here.