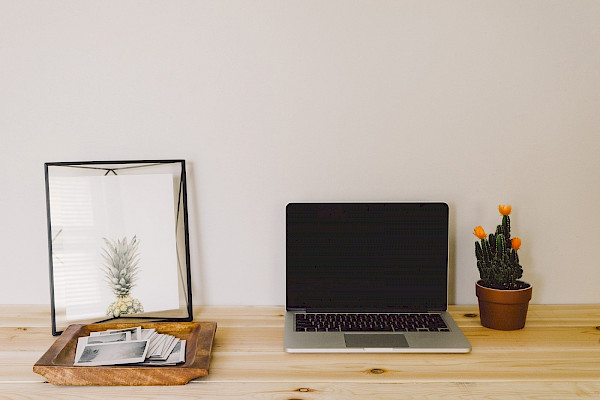 3 January 2011
11 Outsourcing Trends to Watch in 2011
Outsourcing activity is expected to creep back in 2011, but things are hardly getting back to normal in the IT services space. The new year will be marked largely by upheaval--smaller contracts, cloud-related chaos, increased offshoring and decreased quality, for a start.
1. Progressive Outsourcing
The year will be marked by the inking of smaller IT services deals, many of them by first-time buyers who sat on the sidelines in 2010, say industry watchers. Providers, happy to have a foothold, will push such customers to expand the scope of their relationships over time--the old "penetrate and radiate" approach. Contract activity will "creep back throughout 2011, as the recover stutters and buyers pull the trigger on sourcing activity," says Phil Fersht, founder of outsourcing analyst firm HfS Research.
2. Diving for Dollars
Facing a slow economic recovery, IT leaders will continue to scour their existing outsourcing arrangements for savings. "There's a pot of gold in every contract, and in some cases we have found a pot worth millions," says Mark Ruckman, an independent outsourcing consulting working in conjunction with Sanda Partners. IT services customers may reconcile their invoices with their original contracts with an eye toward under-delivery or over-payment, for example, or replace contractors from large sourcing providers with IT professionals from local temp agencies.
3. Outsourcing, Meet Cloudsourcing
Even if some of the discussion of cloud-based offerings from IT service providers is largely hot air, it will continue to be a hot topic in the industry. "The emerging cloud sourcing market will cause the destruction of the outsourcing market as we know it today," predicts Ben Trowbridge, CEO of outsourcing consultancy Alsbridge. "The two markets will merge and cloud sourcing will drive the rebirth of outsourcing."
Cloud players like Amazon, Google, and Rackspace are hitting traditional service providers like IBM and HP where it hurts. "An executive of one of the current low cost leaders recently told me they're forecasting the need to be able to remain profitable while seeing the price of some of their services drop by 70 percent over the coming year," says Trowbridge.
Look for mergers and acquisitions as legacy providers fumble their way forward. Customers, too, will need help stitching together old and new. "IT is going to be coordinating an increasing portfolio of third -party applications hosted externally," says Brian Walker, managing director of EquaTerra's information technology advisory. "The theme in 2011: SaaS-to-SaaS integration."
4. Back-Door Deals Put CIOs at Risk
Many of the discussions and decisions about cloud-based offerings will be handled by business unit or function owners rather than IT, says Kamran Ozair, executive vice president and CTO at offshore outsourcer MindTree. That could pose problems down the road. "CIOs must get ahead of business users reasonable zeal for the power of focused SaaS applications that could back the enterprise into stealth architecture decisions that could be expensive to undo," says Trowbridge. "Business stakeholders want cloud, and they know smart CIOs can mitigate its risks," adds Fersht. "However, IT professionals must tool-up to deliver cloud to their business stakeholders, otherwise they risk a gap growing between business demand and IT supply."
5. The End of Customization
"Clients will be increasingly open to changing their internal processes and accepting standard 'vanilla' services in 2011," predicts Bob Mathers, principal consultant for Compass Management Consulting. "Service providers will put renewed emphasis on internal initiatives to standardize their own offerings to leverage economies of scale and stabilize profit margins." It's the stuff of benchmarking dreams, but economic conditions may turn it into a reality. Stan Lepeak, managing director of global research for outsourcing consultancy EquaTerra, also predicts more process, technology, and location standardization including platform-based solutions.
6. Prices Get Firm
Remember when you could persuade (read: bully) your provider into lower pricing? Days of auld lang syne, my friends. "Outsourcing providers have filled up their prior excess capacity and will be driving to secure higher price points," says David Rutchik, partner with outsourcing consultancy Pace Harmon. "Pounding on the table for price reduction is unlikely to be effective this year."
Customers seeking savings will have to bone up on delivery models, deal structures, and value drivers instead. And vendors will have to woo clients with performance rather than a low bid, says Peter Bendor-Samuel, CEO of outsourcing consultancy Everest Group. "As a result, we will see select players grow disproportionately, taking clients away from others."
Cloud-computing prices could also become less--well, cloudy. Pricing models will mature, predicts Dave Brown, managing director of EquaTerra's IT advisory, and buyers will better understand the specific offerings.
7. M&A: East Meets West
A merger between a major Indian IT service provider and a U.S.-based outsourcer? It could happen next year, say some industry watchers, and an Indian company may be on the buying end. Western providers have adopted the process and cost initiatives first embraced by their Eastern counterparts. Indian providers are skilling up to try to win more consulting and integration work. "The cultures are moving closer together," says Fersht of HfS Research. "2011 will see the first mega-merger between a major Indian services provider and one of the Western incumbents."
"It has long been talked about," says Joseph King, Chief Marketing Officer at MindTree. "There is no longer [cost] that CIOs can squeeze from their India partners. So for differentiation, India providers will be forced to move up the value chain."
8. China, Brazil, and Egypt Take Center Stage
"Buyers are growing more interested in offshore services delivered from locations other than India," says EquaTerra's Lepeak. And service providers will continue to shift their delivery centers to markets such as China, Brazil, and Egypt, and not simply to address issues such as wage inflation or staff attrition. They want a piece of the business in hot emerging markets. "Strong sourcing market growth will be in geographies with strong economies, led by Brazil, China, India and the Middle East," says Bendor-Samuel of Everest. "Countries with strong economies represent big markets with big demand for transformational and discretionary spend activity."
9. Protectionism Will Continue...With Limited Effect
It's practically inevitable with continued high U.S. unemployment levels that the new year will bring with it more proposals by American politicians that appear to limit the use of offshoring.
But any proposed protectionist legislation will be marked mostly by sound and fury. "Most of these measures will fail to gain traction and pass into law, and those that do will be difficult to implement and audit," says Bendor-Samuel.
The attention that such measures, successful or not, draw could put pressure on offshore companies to increase their onshore capabilities, Bendor-Samuel says. But they hardly need more impetus to do that (see prediction #7 above). Concerns about a tax on offshore call centers specifically could be an incentive to reduce call volumes through the use of more self-service and automation tools, says Compass's Mathers. But they hardly need more incentive to take more labor costs out of the outsourcing equation (see prediction #TK below).
10. Providers Embrace Mass Automation...
"It continues to become harder to turn a good profit as a third party service provider," notes EquaTerra's Lepeak. Pressure to keep costs down and rive performance up, outsourcers will rely more heavily on automation, says Rutchik of Pace Harmon, from optical character recognition to whole lights-out, employee-free delivery centers.
Providers will increasingly be slinging such automation tools as well. "Applications that reduce the labor a client is required to perform the services will be offered at lower implementation and running costs than they have in the past," says EquaTerra's Brown. "This will continue to create demand for additional opportunities and reduce the staff necessary to support critical business applications."
11. ...And Mass (Offshore) Migration
The internal corporate IT job isn't the only one expected to go the way of the dodo in coming years. IT enterprise customers arent the only Expect more vendors to make like HP and attack labor costs through layoffs and offshoring in 2011. "[HP] has emerged leaner and dramatically more price competitive, " says Bendor Samuel. "This increased competitiveness has already set off a chain reaction as competitors increasingly recognize the new competitive realities and move, in turn, to cut cost and match price." The easiest way to do that it to move large swaths of delivery personnel to lower cost locations. "This mass migration of work is and will further stretch offshore delivery capabilities, resulting in decreasing quality and communication problems," Bendor-Samuel predicts.
The above article was originally published at: http://www.pcworld.com/businesscenter/article/214322/11_outsourcing_trends_to_watch_in_2011.html
For all your IT needs, feel free to contact us at Farend.