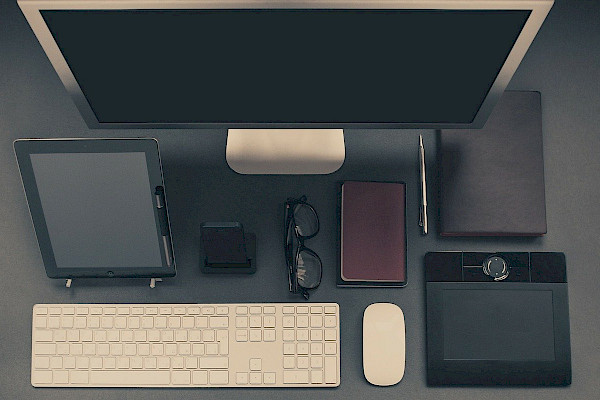 31 July 2012
12 Essential Apps for Android
Amid thousands of Google options Play, select a list of applications that are essential to the operating system giant's Mountain View.
With the rapid popularization of the Android smartphone market, Google Play has grown exponentially, stuffed with more than 400,000 applications.
In this post, most of it is free and accessible to almost all OS versions.
By having so many choices, it is difficult to know what is really important to have on your smartphone or tablet. Listed below you will find some options that make essential use of the Android even more practical and interesting.
1. Opera Mobile
There are several alternatives available in the Google play to replace the simple Android's browser, and it is difficult to find unanimity among them. We selected the Opera Mobile because, besides having a beautiful interface, similar to the desktop version of the browser, it is intuitive and fully translated into Portuguese.
The browser has a Google search bar, shortcuts to your favorite pages and viewing options that make it can adapt to the type of Internet connection you use your smartphone – fast or slow.
2. QR Droid
One way to download apps on your Android is through reading QR Codes, encoded images that can be read by the digital camera of your device.
The QR Droid app is a QR code reading most complete available on Google Play. Through it you can also read bar codes and create QR Codes to specific links by saving the image on your device.
3. Astro File Manager
This is a critical application to be one of the most practical ways to access the contents of internal memory and microSD card of the device. Through Astro File Manager , you can manage and share their files, and compress them. Its interface is streamlined and intuitive, with a choice of icons and list view, search and navigation system folders.
4. Traffic Counter Extended
The cost control in smartphone or tablet is essential, especially for not extrapolating the consumption of 3G and end up paying dearly for it. Extended Traffic Counter is the best app to perform this type of control.
In addition to calculating your spending with the internet data plan, it may impose limits on the use of calls and sending messages. In your interface, you can find an X-ray as you use the machine, even showing charts with details on consumption.
5. Pudduing Camera
Android owners are still waiting eagerly for the launch of Google Instagram Play. In the meantime, we must look for alternatives – and yes, there are quality options.
Pudding Camera is not a social network like app for Apple gadgets, but it is a simulation of various types of cameras and films. With it, you can create beautiful images and high quality, using and abusing their creativity and functions that the app offers. Certainly worth the download.
6. Facebook
The official Facebook app is so essential that even comes installed on most Androids. If your unit does not have this program, download without guilt, because it is the best way to stay updated on the social network of the moment.
Through it, you can read updates, to comment, "like", post videos, messages and images. And though it is still too slow, there is no option supports more complete than the official app.
7. Zedge Ringtones & Wallpapers
Zedge is one of the most complete applications customized Google Play. He works as an image database with thousands of wallpapers for your smartphone or tablet. Moreover, with more than 200,000 ringtones and notification sounds, which can be downloaded free for you to use Android.
8. n7player Music Player
The n7player Music Player can not be a popular app, like Winamp, but it certainly works best on your smartphone or tablet. The player has visuals that allow navigation between albums, artists, bands and much more practical – using motion "pinch to zoom".
Moreover, n7player Music Player is packed with features that enhance your music listening experience on Android. You can count on a screen device exclusive lock, automatic search of equalizer and album covers – to let the player even more beautiful.
9. AVG Antivirus Free Mobilation
The AVG Anti-Virus for Android is one of the most comprehensive options available for free. It offers realtime protection, archiving and analyzing each application that comes to your handset. You can schedule automatic scans, block applications and delete personal information.
AVG Antivirus Free Mobilation still has a task manager that makes analysis of the programs you use on Android. It also provides a form of remote access to the device, through the official website of AVG, for you to locate the unit in case of stolen or lost, and so protect your information.
10. GO Launcher EX
The main feature of GO Launcher EX is an interface to be used as the basis for several other Play available on Google. Through it, you can change the buttons on the screen and the background of the homescreen.
GO Launcher EX also has a menu of custom applications with integrated task manager. Also, you can install widgets exclusive interface to your home screen.
11.Twitter
Delayed, but finally the application's official Twitter has established itself as the main app used to access the social network on Android. If before he was a little slow, offered few options for downloading and notification, now he is undoubtedly the main option for those who access the microblog.
His style is totally aligned to the model of the site and, therefore, who has access to the social network will feel totally comfortable when using the application – which is more accessible with each update.
12. WhatsApp Messenger
WhatsApp Messenger is a better way to exchange messages via the Android. And we can say this without fear of making mistakes. It is a mixture of SMS messenger, you can talk to all your friends without spending a dime on it.
The application is also available for iPhone. For this reason, the number of online contacts in WhatsApp is too large, allowing a quick and easy communication. And no need to add contacts, because the app immediately recognizes all numbers in your address book who also use the service, displaying them in its interface.
12. Foursquare
Another social network is essential in Android Foursquare . Its official app is excellent and can be much more useful than you think. In addition to post your location and share with your friends, you can search for establishments in the region.
That way you can find restaurants, bars, shops, banks and all kinds of need, exploring the region where you are and sharing experiences with others in the network.
For professional and affordable IT tech support, feel free to contact us at Farend, for no obligation quotation.
The above article was originally published by Technocrates and can be seen here.