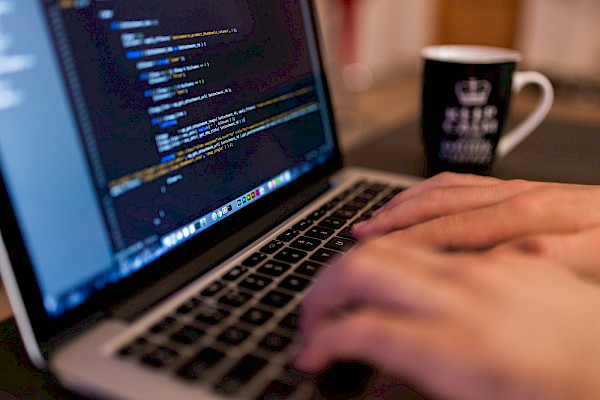 22 October 2010
25 Ways to Send, Store and Collaborate On Large Files
Working with large files is a very big part of designing and there are times when it can be downright frustrating. After enduring some serious mental pain trying to send some large files to a client recently, I decided to do some research and find out what different options were available that could make life easier the next time I need to send a client a finished design, get some feedback on a file, etc… Wow, it turned out to be quite a bit of work putting this post together.
It seems like it took nearly 15 hours to methodically wade through the good and bad ways to move a file online and review them, but in the end it was well-worth my time as I discovered dozens of new ways to work with large files. By reading this you've completely lucked out in that I've done all the hard work for you! All you have to do is read through this post and figure out which services sound like the most fun to use.
Actually, the scope of this post sort of ballooned a bit as I was putting it together and in the end it turned out to be about more than just ways to share large files online. You see, some services allow you to share large files online and then some. As this post was developing I started to discover many different file-related services that would be useful to a designer. To better comprehend what you'll actually find in this post, take a look at this list which breaks everything down (in order of appearance):
5 Services to Send Large Files Online
5 Online File Storage Services
5 Online Feedback and Proofing Services
5 Online Data Backup Services
5 Online File Collaboration Services
Services marked with an * are editors picks.
WeTransfer*
Price: Free
WeTransfer is awesome and that's about all I need to say. If Apple were to enter this field, I imagine their solution might look something like this. It's super simple and really attractive all at the same time. There's no registration, files are stored for 2 weeks and you can send large files up to 2GB. Add to all this the fact that this service is free and you've got a real winner. The service, which is currently in beta, is ad supported, but the ads are not a bother and show up in the form of tasteful background images which rotate periodically. It's fascinating to hit reload a few times just to see what's there. If you are looking for simple, easy and effortless sharing of large files, this is definitely the service you want to use.
Pogoplug*
Price: $99 (personal) to $299 (business)
Pogoplug takes a completely different approach to sharing files. When you buy a Pogoplug device it comes with a free online service that enables remote access and sharing. Of course, you can control who has access to which files and the files are available through any web browser or mobile device. To securely share a file or folder you can simply send an automated email and there is no limit to the amount of people you can share your content with. If you grant someone full access to one of your folders, they will also be able to upload content for you to view. One of the coolest aspects of the Pogoplug is that it allows you to stream multimedia to your clients. Pogoplug Biz, which costs $299, gives you usage statistics which allows you to track the number of views, streams and downloads for each of your shares and users. Pogoplug Biz also lets you customize the interface with your own logo and branding. Power-users looking for a professional way to share large files with clients without paying a monthly fee should seriously consider getting a Pogoplug.
SendStuffNow
Price: Free to $125 per month
SendStuffNow takes a more traditional approach to sharing large files online. Files up to 1GB can be shared for free. Judging by their somewhat funny and mostly snarky demo video, SendStuffNow would like you to believe that their service is veeery different from other large file sharing services. In reality there's not a lot there you can't find somewhere else. That said, there are a couple of reasons why it made this list. First, it's got a decent design (unlike, say, Yousendit). Not the best, but it's also not the worst. Second, they put an emphasis on security. Files can be encrypted and downloads and deliveries can be monitored. SendStuffNow is a good option if you want a secure way to send files to your clients.
BigFilebox
Price: £10 per month (about $16)
BigFilebox uses a model that centers around shared project spaces within which you can share files. Some of the nice benefits that come as a result of using this method is that you can preview files before downloading, track versioning and manage access. Like SendStuffNow, BigFilebox also puts an emphasis on security. One feature they push is the use of SSL encryption for secure file transfers. Every file upload is also scanned for potential viruses. You can try BigFileBox out free for a month.
CloudApp
Price: Free
CloudApp (Mac only) is another sharing service focused on simplicity. The service also concentrates on making sharing happen fast. Like similar service Droplr, CloudApp places an icon on your menubar which files can be dragged to. To share a file, simply paste the link that was automatically generated and copied to your clipboard. CloudApp also has a web interface so you can access and organize your uploads (it's comforting to know they don't just disappear into oblivion). The really cool thing about CloudApp are the plugins, known as raindrops, which extend functionality to other software programs like Photoshop. While it seems like CloudApp would probably work best for sharing smaller files, the site doesn't say it can't support larger files as well. Plus, the approach to sharing and the use of plugins is very unique in the sector so I had to include it on this list.
Tonido
Price: Free
Tonido is similar to the Pogoplug in that it makes use of a device to share content from your computer but differs in that it doesn't rely solely on a device. The benefit of using Tonido is that you don't have to upload to third-party sites before sharing a file. Once you download and install the Tonido software (and create an account), you can access the computer using a link like this: http://accountname.tonidoid.com. So, Tonido gives you secure and private access to your data, let's you remotely manage files, stream movies and more. Yes, it's more of a consumer (rather than business) based solution, but a few apps do cater to the business minded such as WebsharePro, Workspace and Money Manager.
drop.io*
Price: free up to 100mb — basic plans for $19/month (10GB) — professional plans for $49/month (30 GB)
drop.io is a well known simple, real-time and private sharing service. To share something, you create a "drop". Each drop gets a unique short url, can contain multiple files and has a specific email address where uploads can be sent. Customization options including everything from changing your drop's colors to setting guest permissions. You can even setup a paywall (through Amazon) so people have to pay to access your content.
Syncplicity
Price: Free to $45 per month
Syncplicity is a Dropbox rip-off alternative that automatically syncs your files on any computer you use. It's definitely an easy way to share files with other people you work with and may also work well in some client situations. There's both a Personal and Business edition to choose from. There's no limit on the amount of files you can store. Syncplicity comes with an interesting "instant restore" feature which will let you automatically backup your files. Syncplicity works fine with files you would expect it to like Microsoft Office files but what's more exciting is that it also plays nice with Google Apps. Just in case you're looking for military-grade encryption, Syncplicity has it.
SugarSync
Price: $4.99 per month to $24.99 per month
SugarSync, like Syncplicity above, is another Dropbox rip-off alternative that replicates your files across all of your computers. SugarSync for Business gives you phone support in case you need some help. With one account you can sync with as many computers or mobile devices as you want. There's really not much more to be said…
Wuala
Price: Free to $129 per year
Wuala is the online storage offering from hardware maker Lacie. While it's billed primarily as a file storage and backup solution, Wuala does let you share access to specific folders. Shared links can be accessed immediately with no registration required, which is nice. Wuala lets you create groups to collaborate on files with teams. Finally, just like the two services mentioned above, Wuala keeps your files synced across all of your computers.
Bounce*
Price: Free
Bounce is not actually a way to share large files, but it is relevant to this list as it is an absolutely awesome way to share ideas on website design. So, if you've got a huge PSD file that you need some feedback on from a client, just take a screenshot and send it over via Bounce to grab some feedback. It's fast, efficient and lightweight. What I like most about Bounce is that it does one thing and does it well. It's not bloated with other features just because other services have them (like syncing to all of your computers). It shares files and collects feedback. Simple and cool.
Concept Feedback
Price: Free to $50 per month
Concept Feedback, like Bounce above, is not a service for sharing large files, but again is relevant to this list because it allows you to share potentially large files in a lightweight manner by taking a screenshot. Similar to Bounce, Concept Feedback allows you to get feedback on your work (as I'm sure you could guess by the name), but, what differentiates this service is who you can get feedback from. Feedback is offered in 3 versions: public, private or expert.
Get Signoff
Price: Free to £25 per month (about $39)
Get Signoff makes getting project approval from clients easy. One of the major reasons designers need to send large files online is to show clients concepts and Get Signoff offers a slick and professional alternative to emailing files. The first thing that struck me as cool about Get Signoff is the ability to customize the look and feel of the service using CSS to match your branding. Think about it–is it cooler to send a file through a service that has your logo or some random company's logo on it? Get Signoff hooks you up with 50GB of storage and allows for unlimited clients and projects. You can also easily monitor any of the activity within your Get Signoff account. Last but not least, Get Signoff integrates with Basecamp for those of you who use the 37signals flagship product.
Notable
Price: $24 per month to $199 per month
Notable is all about collecting feedback on website design (including content and code). Once again, here's an alternative to sending large PSD or PDF files to clients and colleagues. Actually, you don't necessarily have to upload a file to get it into Notable. You can also capture a screen shot from a specified URL or grab a screen from your iPhone. Apparently Mozilla, Twitter and Intuit are all believers in Notable so it's worth checking out.
proofHQ
Price: $17 per month to $299 per month
proofHQ provides web-based proofing which makes collecting feedback on large files very easy. You can upload a very wide variety of files including Adobe CS and movie files. Supporting these native files alone makes proofHQ awesome, but it does more. Threaded comments, a nice approval workflow and versioning are all compelling reasons to give proofHQ a try.
Backblaze*
Price: $5 per month per computer
Backblaze lets you backup your files online. In a way it's kind of like sending large files online to yourself. It's not just smart, it's necessary, to backup your files these days and an online solution can be a great choice if you have a fast internet connection (if a fire or flood comes through your workspace it can easily destroy external hard drives, DVDs etc…). So why Backblaze? It's cheap for one thing at $5 per month per computer. Second, there are multiple restore options which include downloading a ZIP file and having a USB or DVD sent to you.
Dropbox*
Price: Free to $19.99 per month
Dropbox does three things: online backup, file sync and file sharing. It's the original file duplicating service. Sharing is as easy as creating a "public" folder to link directly to files in your Dropbox. Aside from accessing your Dropbox from any of your computers or mobile devices, you can also access your content from a nice web interface. You can also create folders to share with people from the web interface.
Mozy
Price: $4.95 per month to $6.95 per month plus $0.50 per GB per month
Mozy is similar to Backblaze in that it is an online backup service. It has some unique features though that may cause you to use it instead of another online backup solution. I like the idea of Mozy's incremental backups which only backs up new files after the initial backup to save on bandwidth usage. It's something that can really make a difference — my office has moved around a lot over the last few years and I've had internet connections with varying speeds. I've learned that even some "broadband" connections act more like dial-up (Windstream, Qwest).
Livedrive
Price: $6.95 per month to $16.95 per month
Livedrive is yet another online backup and file syncing mashup. It works on Windows, Mac and mobile devices. Livedrive may have some interesting business uses. You can stream live video to your iPad, for instance, which could be a good way to share presentations with clients.
Keepit
Price: $59.40 per year
Keepit is a Mozy rip-off alternative. It even matches the $4.95 per month price point. If you don't like Mozy or Backblaze for some reason, this may be another option to consider.
Onehub Transfer
Price: Free to $99 per month
Onehub is a well-designed collaboration and file sharing service that does a lot. Collaboration looks very similar to Basecamp where you can manage projects and tasks with groups or teams. What's cool is that Onehub also offers branded and secure file transfer. Onehub allows you to transfer large files with Twitter-like customization and then track your files with a unique tracking number. It's nice to get a return receipt notification when your file has been delivered. With Onehub there are no size limitations and no email related hassles.
RULE.fm
Price: N/A
RULE.fm is Basecamp with some serious style and it's still in beta (you heard about it here first!). There doesn't appear to be anything groundbreaking or too different to make RULE.fm stand-out in it's crowded market except for cool looks, but that counts for a lot when it comes to tools designers like to use.
Huddle*
Price: Free to $200 per manager per month
Huddle is a full-fledged collaboration platform which incorporates sharing large files. You can upgrade for more space as you need it. It's easy to setup and use whiteboards and manage internal discussions. Everything in the system is fully searchable which is nice. Huddle is setup to work well within the boundaries of your organization as well as with your clients. Huddle is rebrandable so you'll have the ability to add your own colors and a logo for an added touch of professionalism. Huddle does just about everything and anything I might want it to do–I just wish is wasn't so expensive. To me it seems a little over-priced. Fujitsu, Kia and HTC are all Huddlers… are you next?
Box.net
Price: Free to $15 per month per user
Box.net offers what they call "cloud content management". Essentially, you can store and share your files within a pretty nice interface. I've used Box.net for a few years now and have sort of a love/hate relationship with it. If found sharing folders to be useless because it never seems to work right. Sharing a direct link to a file seems to work great though. I know they are out to make money, but I wish they gave me more space for free. I'd love to use this service to share large files, but you have to upgrade to send really big files (why would I upgrade when I can use WeTransfer for free?). Still, it's a decent system if you don't mind paying a little more. It's also popular; Nike, T-Mobile and Marriott are all listed as Box.net users.
Springloops
Price: Free to $96 per month
Springloops is a little different. It's a source code manager that makes sharing code easy between team members. Code collaboration has never been easier.
The above article was original published at: http://www.freelancereview.net/25-ways-to-send-store-and-collaborate-on-large-files-online/