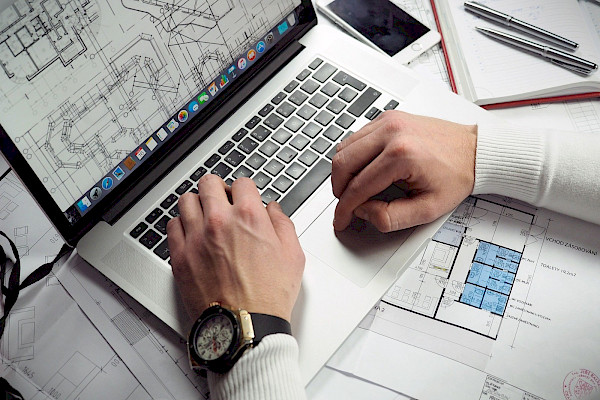 17 February 2014
9 Best Free Android Apps for Your Android Phone or Tablet
In our list of Best Free Android Apps, we've selected more than 200 apps grouped in various categories, with a brief description of each program. To save you time working out exactly which apps you need most, we've previously picked from the long list nine "must-have" free apps based on the old version 2.2 Froyo of Android system.

All such lists are to some extent subjective, so if you think we have missed out on a great product you feel should be included then post a comment below. Remember we are only interested in free apps that you feel should be installed on every Android device.
1. X-Plore File Manager
The Ice Cream Sandwich and Jelly Bean versions of the Android system have not come with a file manager yet. It's probably most Android users have been craving for and yet it's not built in.
Unless you're having a file manager added on by your device manufacturer, you would tend to need one to browse the files inside your device. Or if you're not happy with the file manager that the supplier added for you, then why not install one that's most suited for you?
X-plore File Manager is one of the best in this review Best Free File Manager for Android at time of preparing this list. Get this app if you like a dual-pane file manager with a tree view. It allows you to transfer files easily between folders on the same device as you can have your device folder on one side of the split screen and your external storage folder on the other.
It shows the total memory size and amount of free space. When you drill further into a folder, it shows you file sizes. Besides using the menu buttons, you can long press a folder or file to rename, copy, move, delete, create zip, show details and more.
A number of other features are also useful such as setting favorite folders, built-in viewers for images, video, audio and text, sharing files and cloud storage access to Google Drive, Dropbox, SkyDrive, etc.
This app works pretty well in particular if your device screen isn't too small.
2. AirDroid
A phone screen is small and a tablet screen may not be as big enough as a desktop screen. With this app installed, you can use your PC to access and interact with your mobile device wirelessly over a local Wi-Fi.
After installation, it's pretty easy to use—just run the app on your mobile, then enter web.airdroid.com into a web browser on your PC, and log in with the password given by the app for a session.
Right on your PC, you can then read, send or delete SMSes, install and uninstall apps, transfer files or share text between the PC and mobile, browse the photos, play back music and videos saved in your mobile, edit contacts and more.
Enjoy your Android experience over-the-air using your PC with a large screen monitor, a full-size keyboard, a mouse and maybe a perfect surround sound system.
3. Barcode Scanner
One of the easiest ways to install an Android app is to use Barcode Scanner, a handy and efficient tool developed by ZXing Team.
Barcode Scanner lets you use your device's built-in camera to scan a Quick Response (QR) Code containing an app identifier, like the ones you see in this article.
In a few seconds after scanning, it decodes the QR code. You just need to press the "Open browser" button, and the app is ready for you to install—much quicker than typing out the app's name to search with the Play Store app.
The Google Play website allows you to press the 'Install' button in your PC's browser to install an app to your mobile device, but to do so you must be signed in to your Gmail account associated with the device. The Barcode Scanner saves you this hassle.
Barcode Scanner also allows you to scan and share other information such as contacts, bookmarks or text messages via a QR Code. A must-have tool, and it's small in size.
4. Pocket
When you're viewing an interesting article in a browser but you can't finish it at a given time, the best way is to save it using Pocket to read it later at your convenience.
Besides the Web version, Pocket is available as an app for your Android device. After installing this app, you can 'share' a page in a mobile browser via 'Add to Pocket'. This page will then save to your Pocket list.
Run this Pocket app and it presents the articles from the list in a clean and readable view, removing unnecessary clutters from the page. And to ease your burden, this app remembers where you left off in every article for you to continue reading from the same place.
On your mobile device, you can download your saved items for offline reading, except for videos, when you're away from an Internet connection. To save space, clearing downloaded items is just a few taps away from the app.
What's more, you can mark favourite items, adjust the font size for ease of reading, or select items by articles, videos or images, and go through any other settings to tweak the app the way you like.
It's free and very helpful, another must.
5. Kingsoft Office
When you grab a mobile device either a smart phone or a tablet, your device might come with an office suite preinstalled by the manufacturer. In most cases, this suite only allows for viewing office documents but not editing.
If you need to do some editing on an office document that you've received via email, or just want to create a new document on the move, then this remarkable app Kingsoft Office is a must for you to do more than just viewing.
Besides the desktop version Kingsoft Office Suite Free, you can install the mobile app Kingsoft Office on your Android device for free too.
This office app contains a Writer with a full-screen reader, a Spreadsheets with multi-tabs support, and a Presentation with play features. Popular office file types such as doc, docx, xls, xlsx, ppt and pptx are supported, with an option for encryption.
The interface is pretty user friendly as it has taken into consideration the real estate of a small screen on a mobile device. Most common and useful editing tools are available and ideally grouped on a scrollable toolbar, which you can easily hide or unhide by pressing the app button on the top-left corner.
Other goodies include a built-in file manager to organize your office documents, tight integration with the mail apps, and cloud support for services like Google Drive, Dropbox and Box.net.
6. KeePassDroid
One of the popular password managers LastPass is free for use as an addon or extension to a web browser but unfortunately its app for Android is trialware and isn't free.
But there're plenty of choices for Android. One of the best I found is KeePassDroid. Even better, it keeps your passwords in your mobile device, off-line.
Type in a master password, and you can gain access to your database of usernames, passwords or other credentials. The database is saved as a kdb file and encrypted using the Advanced Encryption Standard (AES).
While you're viewing a record from the database, you can tap the Menu icon, select 'Copy Username' or 'Copy Password', then paste it to a place where you like from the clipboard, saving the trouble of manual typing.
Worried about the credentials saved in the clipboard? This app automatically clears that content from the clipboard within 5 minutes after copying the username or password, or you can even set it to one minute or 30 seconds via Application Settings.
KeePassDroid is a port of free and open source desktop software KeePass, and the database file can be accessed from the desktop version as well when tested.
Avoid writing your passwords on a piece of paper, use this app instead for enhanced privacy.
7. Avast! Mobile Security
There's no anti-malware program pre-installed in your Android device using the ICS or Jelly Bean version. But you can get one free to protect your mobile device.
Avast! Mobile Security is selected as a top pick in this review Best Free Antivirus App for Android. This app is an excellent option to secure your Android device as it has established itself as one of the most complete security apps to cover every possible security concern that you may have.
After installation, Avast! automatically updates the database of virus definitions and scans every app you've installed in your device.
This app comes with various tools distinctively laid out for you. With the Virus Scanner, you can schedule automatic scans on apps and the SD card by day and time. The Privacy Advisor scans the apps and informs you about which apps can track your location, read your identity info, access contacts and other privacy issues. The Shield Control has a full set of protection shields for apps, web and messages.
As a bonus, this app includes other utilities such as Application Management, SMS and Call Filter, Network Meter and Anti-Theft. It also has a Firewall built-in but this feature works only on a rooted device.
8.

Llama - Location Profiles
Llama is a capable automation tool or a profile changer. With this app, you can set your device to turn off Wi-Fi or even switch over to the airplane mode so that it can suspend all signal transmissions during a time duration you choose.
You just need to set it once and it does it everyday for you automatically, saving battery life substantially, and if switching to the airplane mode, you avoid any interruptions during midnights that you need to sleep well.
This app is pretty easy to use. Open it and go to Events, tap the "+" button to add an event, then tap Add Action to enable, for example, the "Airplane Mode", and enter a time period by tapping Add Condition and Time Between. This will turn your device into the airplane mode during the time frame you ask for.
To turn off the airplane mode automatically, you will also need to add another event to disable the airplane mode during a different time period basically following the same steps. You can copy, edit or disable an event, or delete it when you don't need, by touching and holding an item on the list of events.
Being a profile changer, this must-have app does more than this. You can actually automate your device to do just everything available on any conditions you set, such as start the music player when a headset is connected. In fact, the combinations of actions and conditions are endless.
9. Tap Cleaner
This handy tool contains four cleaners in one app: Cache Cleaner, History Cleaner, Call/text Cleaner and Default Cleaner.
A tap at the Cache Cleaner shows you the total number of apps installed and the total cache size used by the applications. You can easily clear all cached files with just one tap for getting more space on your device. To view which apps take the most cache file size, sort them using this app and clean up the cache file used by an app.
To clean up privacy traces in your mobile device, the History Cleaner and Call/text Cleaner are a great helper. The former helps clean visited history of a browser, clipboard content and history records of any other apps, while the latter allows you to clear logs for incoming, outgoing and missed calls, the frequently contacted as well as SMS or MMS threads.
If you have selected some apps to take certain actions by default, the Default Cleaner summarizes them in one list and you can clear all selected defaults in one go.
While it's possible to perform such tasks individually with the Android system, this app is a must-have utility for getting things done more speedily and efficiently all in one place with just one tap of your finger.
For professional and affordable IT Tech Support, feel free to contact us at Farend, for no obligation consultation.
The above article was originally published article by the Tech Support Alert and can be seen here.