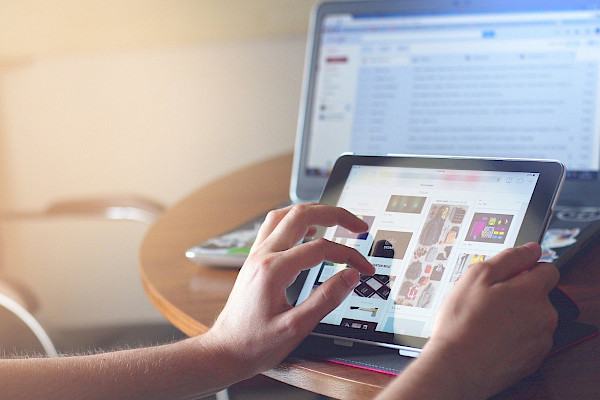 15 April 2011
Are You Paying Too Much For Online Advertising?
What a Web Presence is NOT: The running (bad) joke among local retail businesses is that you have to buy an expensive website ($10,000 or more) and hire a high-priced SEO expert to have an effective online presence. The bad news is that this expense stops more than 60 percent of small to medium-sized business owners from launching any kind of website.
Equally bad news is that those businesses that take the plunge still do not have an effective online presence. Their websites do not attract new or returning customers who are already looking for them online. The simple reason is that their businesses do not show up where people are looking online. Remarkably, their return on investment is even less than the industry standard for offline advertising (i.e., about 1 percent).
This is because too many online advertisers charge too much and provide too little return.
Key Components of a Web Presence
If you think of online business advertising as being like a puzzle, several pieces are required to complete it. At this time these include the following.
1. Yes, having a website is important
It is, however, a small first step toward developing an effective online presence - i.e., one that people can find easily online.
2. An SEO-optimized landing page
This is not a homepage. It is a page that is built specifically for advertising so that it shows up at the top of online searches. It must immediately provide the information that people who find it are searching for - a local retail business, its address and phone number, and a link (or even a redirect) to the main business website.
Once they find you, 82% of local searchers call or show up at your door!
3. Geo-Targeted Marketing
The advantage that you have with a brick and mortar address is that it can be geo-targeted. This just means listing your business location so that is shows up in, for example, Google maps. Indeed, results in Google maps are now ranking above even the best organic listing based on SEO. A local retail business, when listed right, will show up at the top of the first page of results in a Google search, ahead of even the best SEO sites. In fact, the same local business will even show up in a map that appears above the right side column of AdWords ads. Yes, above even the paid ads.
4. Push Campaigns
Push campaigns entail placing Geo-Targeted ads on high-traffic websites like CNN, Facebook, and MySpace so that they appear in the rotating local ads of those sites.
5. Business Directories
You must list your business on the appropriate online business directories to provide critical exposure. Depending on your business, there may be hundreds of such directories where people are looking for your type of business in your local area. These listings then let the business directories do the work of expanding your presence online to attract more potential customers where they are looking.
6. Monitoring and Optimization
You can and must be able to monitor your online presence so you can continually tweak and optimize your results. This is in contrast to offline advertising, where you can easily throw out a $1000 dollar newspaper or radio ad, with no easy way to know what you are getting out of it.
7. Social Networks
Target customers both geographically and demographically with the social networking arena. This entails real advertising, not the time-consuming and ineffective participation in networks of friends whom you do not even know. An effective social network strategy harnesses the power of focused exposure through a targeted professional presence on Facebook and other social media channels.
8. Map and GPS Devices
Customers can now find you quickly via GPS to your retail location via any mobile device or computer. It is therefore crucial to submit and optimize to the various mapping platforms on the web today.
9. Maintain Prominent Page Placement
Pay daily attention to your placement on significant search engines (not just Google). Link your placements through ongoing, optimized online ad campaigns.
10. Mobile Engagement
Mobile devices constitute the fastest growing component of an online presence for gaining exposure to your local market. It is therefore crucial to combine the most effective trends in mobile technology for your own mobile marketing program.
How Much Should Your Online Presence Cost?
One possible way to answer this question is by comparing a newspaper ad with an online campaign. Let's say that a typical newspaper ad in a metropolitan area can easily cost $400 to $1,000 or more for a 2x3 inch ad image for a weekend edition.
An online presence, in contrast, can be implemented for less than $1,000 and run 24 hours per day, every day for an entire month.
Of course, many variables go into building an effective online presence, including radius from the retail location or square mileage of coverage. This is an advantage for online advertising. A 10 mile radius will cost less than a 300 mile radius.
The real power of making this type of marketing plan effective is that ad traffic can be monitored and adjusted to optimize the budget. Some local retail businesses will be most effective with a $500 per month campaign over a 10 mile radius or just one zip code. Other businesses may reach a traffic-to-dollar optimum with a bigger budget and a wider area of coverage. The budget can be determined almost to the dollar, without spending too much or too little.
A key number that is popping up from retail businesses that do, indeed, have an effective online presence is the return on investment (ROI) for online marketing. The average right now is around eight dollars in revenue for every dollar spent on marketing through a monitored, optimized and cost-effective marketing campaign. This is an excellent ROI, wouldn't you say?
One thing for sure is that small to medium-sized retail businesses can now compete for local revenue through online advertising, even succeeding against bigger national companies that have massive advertising budgets.
The best news of all is that this technology is becoming more cost-effective all the time, if you do it right.
The above article was originally published at: http://EzineArticles.com/6092681
For professional and affordable website design and development, contact Farend, your reliable IT partner.