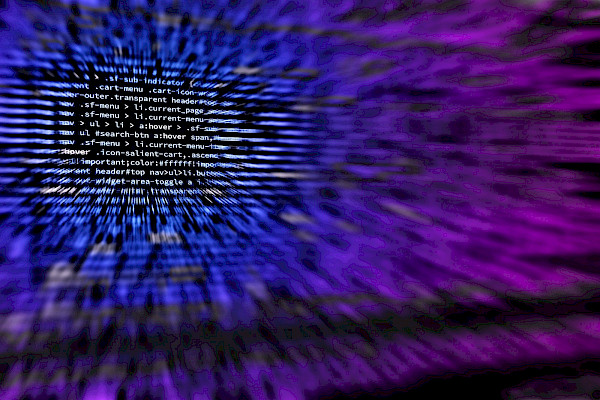 16 October 2010
Battle of the Apps Fuels Smartphone War
Apple may still be king of the smartphone app but with over 90,000 apps Google's Android is catching up. And creeping up too is late-starter Nokia with a vast handset base, writes MARIE BORAN
IT WAS the summer of 2008. Consumers were excited about Apple's "revolutionary" new smartphone but the word "app" meant little or nothing to most people. Chief executive Steve Jobs already had another ace up his sleeve in the shape of the App Store, a place where iPhone owners would download – and pay for – mobile applications for everything from checking the weather to updating social networking sites or booking their cinema tickets on the go.
A short few years ago, apps were little more than Java games for regular handsets or pared-down software applications for smartphones or personal digital assistants. Jobs declared the potential revenue from mobile apps was unlimited while many remained sceptical.
Today the picture is decidedly different. Many handset manufacturers and mobile operators have their own version of Apple's iOS platform and App Store, with internet giant Google catching up through its Android offering.
The latest Juniper Research report has found the number of app downloads is expected to rise from fewer than 2.6 billion in 2009 to more than 25 billion by 2015, with revenue expected to exceed $30 billion (€21 billion). As a consequence of being an early mover, Apple is still the market leader: it has more than 250,000 apps available with in excess of 1.5 billion downloads to date.
"Apple has been able to achieve several billion downloads from a comparatively small handset base because customers are buying the iPhone for the apps," said Windsor Holden, author of the Juniper Research report.
"That has not been the case with other handsets. So, even if you have a subscriber base of tens of millions, your addressable market is a fraction of that – and spread across a variety of operating systems and handsets," he added.
Right now, the only serious competition is Google Android. Android Market has more than 90,000 free and paid-for apps and its user base is big and growing.
More than 95 compatible Android devices are available today, delivered through a global partnership network of 22 original equipment manufacturers and 59 carriers in 49 countries. As an open source mobile platform, Android has 78 partners through the Open Handset Alliance and there are, on average, 200,000 daily Android activations.
It comes as no surprise then that, in the US, Android sales outpaced the iPhone for the first time in May of this year. But if we're looking at app revenue, it must be noted that 57 per cent of apps on Android Market are free compared to just 28 per cent on Apple's App Store, according to analytics firm Distomo.
Here in Ireland, Android Market has introduced paid-for apps, a move which should improve the overall quality experienced.
Looking at the bigger picture, quality control could be one of the key drivers in bringing Android up level with the iPhone.
Global online trader Amazon.com is reportedly looking at creating its own online store for Android. This would bring the unity, stamp of quality and prestige that Android apps needed from the beginning.
Another reason for success is the fact that prominent handset manufacturers, including Samsung and HTC, have embraced the Android platform. Samsung, in particular, is moving it into the tablet arena with the Tab, which will compete for the attention of the app-loving public at a lower price than the iPad.
These platforms have very different operating processes. Apple's model has being criticised for being closed, restrictive and strict on developers, while Android is seen as the opposite.
Apple's attitude to content-filtering and the strict approval process can be summed up in the words of Jobs, who is quoted as saying: "We do believe we have a moral responsibility to keep porn off the iPhone . . . folks who want porn can buy an Android phone."
While this comes off a tad catty, there is a vein of truth: submissions to the Android Market are not regulated as closely and a keyword search for a particular app will also return a multitude of ringtones, themes and skins to sort through.
It is refreshing to have so much choice but the "kid in the candy store" feeling wears off pretty quickly and, in the hunt for quality apps, the Android phone owner has a difficult time of it.
Its openness also has a more serious downside: in August, TrendLabs reported the first ever Android Trojan while an app called TapSnake was sending out users' GPS co-ordinates without their knowledge or consent.
Meanwhile, other mobile manufacturers are edging on to the scene, Nokia being the biggest player. With Ovi, Nokia is aware that it has its work cut out. Not only is it late on the market but it also has a multitude of handset styles to work across. Unlike the average iPhone or Android user, the Nokia owner can range from those who want basic functionality to the sophisticated tech elite, making it more difficult to have a central message or appeal to its app store.
The outlook, however, is not so bad for Nokia. Its overall western European market share stands at a healthy 32.8 per cent with 14 million phones. Recently the Ovi Store hit 2.3 million downloads a day and, while there are only 40,000 "content items" on the store, with 18,000 apps Nokia's plan of attack is to act locally and encourage Irish app developers to come on board.
With the completely overhauled Windows Phone 7 about to burst onto the scene – complete with the Stephen Fry seal of approval (you may remember his thoughts on the ill-fated Blackberry Storm where he likened the user interface to "an antelope trying to open a packet of cigarettes") – it is difficult to say how exactly the app marketplace will be divvied out by next year. But it is safe to say the iPhone, iPad and Android devices will be playing a major part.
The above article was originally published by The Irish Times and available at: http://www.irishtimes.com/newspaper/finance/2010/1015/1224281152106.html