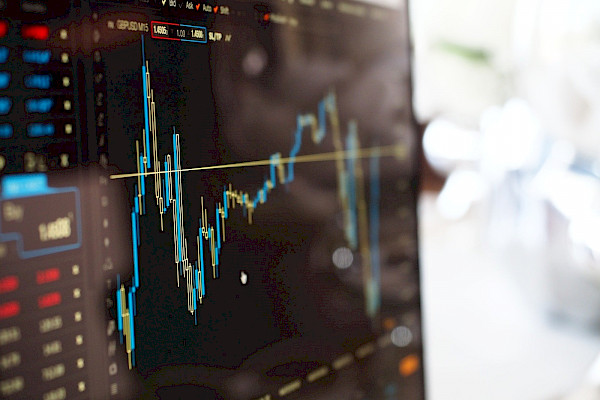 9 January 2011
Email Marketing: Overview, Tips and Tools
We all know, that today is the era of online marketing. Without neglecting how the traditional marketing system started and work as well, we still cannot assume that online marketing is a thing in vain. More than that, online marketing can make thing more efficiently, short, and more real time in terms of delivering something to the community, clients and your customers.
In this topic we'll talk about email marketing as a part of online marketing. Email marketing works best when marketers really know how to use it. Consumers welcome email if it is relevant and of value. In a recent survey, 45 percent of consumers indicated email is a "great way" for companies to stay in touch with their customers. By the way, what is Email Marketing?
What is Email Marketing?
Email marketing (or e-mail marketing) is the use of email to send a targeted message, information or offer to a designated set of customers. Email is a powerful 'push' method for online marketers as opposed to the pull medium of websites, but due to the rise of SPAM, it is essential to use full opt-in list for email marketing to ensure ethical and legal compliance.
Since the era of online marketing become very popular, it encourages that we have to promote our products in many ways such as Blog, Website, Forum, Social Media and one of them is an Email. In this email option, just having an email address and spamming your contacts is not the best way to increase your products sales.
Well, it's okay. You could include these other wider definitions, most people when talking about Email Marketing are mainly using the term to describe building a list with a view to growing reader loyalty and making sales.
Brief History of Email Marketing
Email come into existence in the 1990's as the internet was starting to become more popular. A business quickly figured out this was a great way to reach customers. It was also less expensive than mailing out advertisements to homes. By 1995 the number of email advertisements sent out that year was more than the number sent out by regular mail. Businesses spend a great deal of money creating email marketing campaigns that won't be confused with spam.
In fact, email marketing hit a huge road block when spam filters became so popular. Many email marketing campaigns had to be altered as they were being wiped out by the filters. Businesses were losing money on the marketing campaigns and not getting any results. However savvy computer programmers and businesses soon learned that popular email marketing titles and headlines as well as using their real email address helped get the emails past the various spam filters.
Advantages of Email Marketing
Email Marketing seems to be a topic many bloggers want to know about. As just mentioned, a good email list, well run, can grow your reader loyalty. Hearing from you again and again with good content reminds readers of your value, especially if they take your advice and find it works for them. That said, the obvious reason why most people try email marketing is because it is profitable. This is because of the following attributes:
Low Cost Communicating via email has many of the advantages of traditional direct mail but with much lower costs.
Speed If you need to, you can get a message out to your entire list very fast.
Ease (both for you and the reader) For your marketing to be a success it has to be easy for the recipient, but it helps that email marketing is easy for you too as it means you can do it yourself.
Push While websites and RSS are "pull", in that the visitor has to come to you, with email you can send your messages out, reminding and re-engaging readers.
Personalized The more information you collect, the more messages can be tailored and personalized. Email also has the particularly special ability to segment, meaning you can split people off into smaller, more focused lists.
Viral It's so easy for people to forward your message on to others, spreading further than you could alone.
Tracking Everything from how many emails were opened, through to each individual link click can be tracked, meaning you can hone your techniques and improve performance.
Testing Along with tracking, you can test different subject lines, calls to action, use of images, and so on, to further improve your results.
Complimentary Email, while an excellent tactic, does not replace your other marketing activities but compliments them extremely well. Combining multiple tactics can build very profitable marketing campaigns.
Opt-In Perhaps most important, the best email lists are always opt-in, meaning you have permission to contact the person. This permission is very powerful and should not be underestimated.
Disadvantages of Email Marketing
Main disadvantages of Email marketing evident are:
Deliverability. Difficulty of getting messages delivered through different internet service providers (ISPs), corporate firewalls and webmail systems.
Renderability. Difficulty of displaying the creative as intended within the in-box of different email reading systems.
Email response decay. Email recipients are most responsive when they first subscribe to an email. It is difficult to keep them engaged.
Communications preferences. Recipients will have different preferences for email offers, content and frequency which affect engagement and response. These have to be managed through communications preferences.
Resource intensive. Although email offers great opportunities for targeting, personalisation and more frequent communications, additional people and technology resources are required to deliver these.
Email Marketing Risks
After we had talked about advantages and disadvantages of email marketing, now the question is, what is the main risks of doing email marketing? Doing email right can be a fantastic addition to your marketing mix, but do it wrong and you might be better off not doing it at all.
The main risks are:
1. Branded a spammer – Without singling out any particular instance, even the best lists will get marked as spam occasionally because some people can't be bothered to use the unsubscribe links.
2. Burning out your list – A certain amount of churn is to be expected. People leave lists all the time through no fault of yours. Too many messages, too often, or bad content to sales ratio and you could find your email list becoming used up and burned out. Be careful to always make your list valuable to your readers, not an irritation.
3. Breaking the law – Be aware that due to nasty spammers there are very strict laws around the world and it is easy to break them.
4. Alienating readers – It never ceases to surprise, how many people get carried away with email marketing and go way over the top. Your messages do not have to read like snake oil, and every email does not have to carry about call to action words. Remember your list members are human beings and all should go well though.
5. Delivery issues – People become more and more sensitive to spam there are more and more innocent messages landing in junk mail folders. There are techniques to help your message get through, but the main way is as mentioned above, use a reliable email provider.
Email Marketing Tips
Determine Campaign Objectives
Email marketing can have two basic objectives: to drive direct response (customer acquisition) and to develop ongoing relationships (customer retention and loyalty). Usually customer retention and loyalty is a major goal because marketers believe the resistance to email impedes customer acquisition.
Creation and Execution
This includes a multitude of messaging elements that can impact an email campaign, including the following non-exhaustive list: the "from" line, the subject line, the offer, the format, the message copy, the message category, and message personalization and targeting.
Email Copywriting
When writing an email subject line, make the content of your message absolutely clear or users will never open it. Online headers are very different from print because they are used differently. Online headers are often displayed out of context as part of a list of articles, such as your email program's list of incoming messages or a search engine listing. Even if the header is displayed with related content, the reduced amount of available information at a glance makes it hard for users to learn much from that data. Therefore, your subject line must make sense and stand on its own. It is also important to put the most vital and compelling information first in case the subject line is truncated.
Timing and Execution
This suggests that large lists should be broken down into smaller segments, perhaps targeting the consumer segments and personalizing the message. Another tactic is to remove individuals who do not read your messages, or put them into a separate list that receives email less frequently.
Testing Message Effectiveness
Email has always been compared to postal direct mail. Just as direct marketers tested different messages, formats, timing and other postal mail variables; email marketers can test relevant variables quickly and interactively.
Analysis
Review the metrics within your web analytics program, noting the results of key performance indicators. This will allow you to optimize for future campaigns.
Few Effective Email Marketing Services to Grow Your Business
And now, have we been able to live apart from online marketing? I do not think so. Every morning I received an email from facebook that one of my friends give a comment on one of my status. every afternoon or even evening, I also often receive freelance job from one of the leading freelancer sites. When there is a promo products, HP also sent an invitation to me about the promo. so, what the purpose of all that activity?
Purpose of the point that I mention above is keep the company and stay connected to the community, clients, and consumers of their product. That should be remembered, when you create a brand, it doesn't enough if you do not maintain a consistent relationship to the prospective users of your product. But if you do, then Boom! Your business will explode in a short time.
After all, when we use it according to taste, email newsletters can add a personal touch to your company private. You can summarize the content of your blog, give a little teaser of what you do on the company, or simply share stories about your work team experiences. One of them, can make and help you to feel closer to the organization and even your community. Well, I know this from my own personal experiences with companies that I admire and I learned a lot from them.
Have you decided to share it all with them now? Once you decide what you want to share with your customers and even with your community, all you have to do right now is you have to choose the tools that can create an email campaigns pleasant experience. Fortunately, there is no shortage of good options in this area. Here are 30 + email marketing services that'll help your product campaign.
01.
Campaign Monitor
Campaign Monitor is one of most popular email marketing for now. Used by leading companies such as Facebook, Twitter, Ebay, 37signals, Myspace and Intel is one of the clients who use Campaign Monitor services. Campaign monitor offers everything a designer needs to run successful email marketing campaigns for themselves, their community and their clients.
You can even rebrand the interface, create sub-accounts for your clients and let them send their own campaigns, Create and send email campaigns easily by import your custom HTML and CSS with a single click, manage lists and subscribers, reporting and analytics.
02.
AWeber
Founded in 1998, Aweber create email marketing software to help small businesses automate email follow up and email newsletter delivery. There is available more features by a single click. You can send standard e-mail newsletters, include a signup form on your website, create autoresponders, and turn your blog's RSS into e-mail. They also have analytics built-in and functionality that allows you to integrate your list with your shopping cart.
03.
Constant Contact
You can create messages using an e-mail wizard, edit stylesheets, use an autoresponder, host up to 5 images free on their site and review tracking and reports. They also provide a number of tutorials and webinars.
04.
IContact
IContact is the fastest growing email marketing company! iContact's goal is to offer simple and easy-to-use, yet powerful email marketing software for modern growing businesses. The online solution from iContact manages to exceed their goal and is one of the best email marketing services available. iContact blows the competition out of the water with intuitive and elegant campaign creation, strong reporting functions and some impressive extras, including an online community.
iContact will help you completely manage an email campaign in three easy steps. Some unique features include the option to create surveys and an auto responder, so your customers will never feel neglected. Overall, iContact is the best in the business; however, we would like to see them take their reporting features further by including conversion tracking and integration with Google Analytics.
05.
Benchmark email
This service allows you to send e-mail campaigns, create website signup forms, manage an unlimited number of contacts, and view real-time reports. You can also create and customize polls and surveys. You can start to Trial Feature if you interest.
06.
MailChimp
MailChip is a fun email marketing service designed with simplicity and ease in mind. The interface is bright and welcoming with a smiling cartoon chimp as their mascot. This is not your stuffy old bosses email marketing service. MailChimp was designed for people of the Google generation.
You can import existing lists from Excel, Salesforce, and Highrise, customize website signup forms, manage your list and track statistics. They also offer add-on features such as integrating Google Analytics, list segmentation and dynamic content functionality.
07.
EmailBrain
EmailBrain has powerful newsletter management features that enable you to easily manage your brand image. EmailBrain includes a full suite of tools within the template library for on-line content creation and on-line content storage. EmailBrain includes tools designed to help you determine the exact demographics of your customers. Through real-time, web-based reports and analytics, high level view campaign results, plus be able to drill-down into the specifics of your data. EmailBrain comes with standard edition, corporate edition, reseller/ agencies. You can choose it with what you want and your goals.
08.
Letterpop
Many people use LetterPop to create eye-popping newsletters, actionable presentations, irresistible invitations, beautiful product features, sizzling event summaries, informative club updates, lovely picture collages, and a whole lot more you can do with letterpop. Simple, beautifully designed, easy and fast editing, upload pictures directly to your LetterPop account or seemlessly use your flickr.com pictures, powerful address book, use LetterPop to collaborate with others on a project. See and discover why LetterPop offers the best value of any online email service.
09.
Mad Mimi
Mad Mimi is a simple, intelligent and powerful email marketing utility that anyone can use. Mad Mimi makes email marketing easy for the creator, and easier on the eyes for the receiver. With ground-breaking technology, Mad Mimi is the simplest way to create branded, well-designed newsletters and promotions. Sign up free today and get started with simple, lovely email marketing.
10.
Nouri.sh
Nouri.sh is a little different from the other services I've listed here: they offer blog-powered newsletters, which means that they basically take your RSS feed and convert it to a newsletter. Which also means that you don't have to create separate email newsletters at all, wow! I'll admit that at first I was worried about how the finished emails would look, but thanks to some good customization and branding options, they look just fine (note: free plan does not include custom templates). More than fine, actually.
But one of the things I like the most about Nouri.sh is their WordPress plug-in, which among other things will allow you to add a quick subscription widget to your blog and track the number of subscribers and campaign data. There are five plans available, including a free plan that includes up to 1,000 emails a month. Worth to looking for..? You choose.
11.
Boomerang
You can use HTML templates or create your own, manage bounces and view extensive click-through report. This service also allows you to send faxes and letters in addition to e-mail. You can start sending email in minutes, create your message, upload your lists of contacts, send your message quickly, track and analyze your results, advanced Connections. You can start you free trial here.
12.
Bronto
With this service you can create messages using the WYSIWYG editor, HTML, text editor or import from a web page, send e-mail-based surveys, and get detailed reports. You can also download the reports into Excel.
13.
Campaigner
You can use one of the 450 e-mail templates or design your own, create sign-up forms for your website, and get real-time analytics. They will also host your campaign images and graphics through their service.
14.
Ezine Director
You can create your own HTML e-mail templates, integrate a website signup form, create a sequential autoresponder and monitor results.
15.
GetResponse
GetResponse service allows you to send an unlimited number of e-mails, manage and segment your list, review reports and integrate your blog. Their site also states that soon you will be able to include audio and video in your messages, social media integration, IPhone application, online surveys, include 300+ industry templates, email analytics and more.
16.
JangoMail
This service allows you to send HTML and plain text messages together, attach up to 20 files per email campaign, and segment your list. You can also see how your e-mail campaign renders in major email clients, like Outlook, Thunderbird, GMail, Yahoo Mail, and others.
17.
Vertical Response
Vertical Response is a good email marketing service and offers a free "test drive" so you can try it before you buy it. The program is great for computer novices with an easy-to-use interface.
You can collect responses to online surveys, host your images, see real-time statistics, segment your list and integrate Google Analytics. This service also allows you to send e-mail messages as well as direct mail postcards.
18.
Emma
Emma is email marketing in style. Web-based service that includes everything you need to manage your email marketing and communications from start to finish. It's a unique platform that combines easy self-serve features, a custom-designed brand template, and personal assistance whenever you need it. You might say Emma's changing the face of self-serve email marketing. Seriously, try saying it out loud now.
19.
Sendloop
Sendloop is a professional yet easy-to-use email marketing and mail list management service for any kind of online/offline businesses. There's no start-up or hidden fees at Sendloop. You pay when for the email you send only. It only costs you 1 cent per email sent. Some additional services such as white-labeling is subject to additional fee. Please see sendloop pricing page for details.
20.
Newsberry
Send and track email newsletters: join the thousands of companies who trust Newsberry for the email marketing success. Newsberry helps companies and individuals deliver email campaigns with clarity and control. It's easy to use and full of only those features necesary to improve email marketing results.
21.
StreamSend
StreamSend is one of the more user friendly services I'm reviewed here. They include a straight forward list of links to help you through the campaign process. StreamSend will help you create demographic reports and has filters that help you target specific email recipients. StreamSend also has the ability to integrate with Google Anaylitics.
22.
AshWebMail
AshWebMail is built to give you the tools to succeed in email marketing. This means that every feature and decision is focused on one thing – helping you rock at email marketing.
23.
Breeze
With easy to use tools, you can add your own content, select recipients and schedule your delivery. You won't believe how fast and friendly Breeze is.
24.
Broadcast
Broadcast is different, highly skilled and experienced designers will produce a professional, functional email design which is tailored to your requirements as well as built to display well in all major email clients. There's no software to install, set up or configure. Broadcast is entirely web-based so you can log in from anywhere.
25.
MagicMail 2.0
Create email campaigns as easy as 1-2-3. MagicMail is very simple and yet effective, enabling your client's brands to stand out in today's multi-channel world. The live editor allows you to see your email as you build it. You can add your own text and images to your template and even change the order in which any items appear. Every MagicMail account comes with a professionally designed template to fit your brand image. You can have multiple templates for different uses such as newsletters, invitations, or say product releases – it's up to you!
26.
mail&go
With easy to use tools you can quickly add your own content, select the campaign recipients, and schedule the delivery.
27.
ScoutMailer
The easiest way to manage your camps, councils, troops or crews e-mail mailing list. ScoutMailer is a super simple web application designed to make it easy to send e-mails to your camp, council, troop or crew. Send messages, manage your list and monitor the results. It doesn't get any easier than this!
28.
Selectmailer
Selectmailer is completely free to join and test for yourself. You will only pay if and when you start using the service to send to more than 5 recipients (see Selectmailer prices page for more info). You can create your own email newsletters, add your own subscribers (or let them add themselves via your own web site), choose when to send your email then sit back and watch the results as they happen.
29.
Pinpoite
Pinpointe helps marketers nurture and deliver more quality opportunities to the sales team and analyze results with reduced marketing effort. Pinpointe's on-demand email marketing system empowers B2B marketers to target and personalize their communications based on prospects behavior, interests and characteristics. Pinpointe helps marketers nurture and deliver more quality opportunities to the sales team and analyze results with reduced marketing effort. Their robust solution is backed by professional services to help guide you through best practices, and help you deliver better results
30.
Interspire
Interspire Email Marketer is the most powerful email marketing and autoresponder solution available. Period. From building a list and creating personalized newsletters, to measuring email campaign results and sending automated follow up emails-with Interspire Email Marketer you can manage it all using only your web browser.
Best of all, Interspire Email Marketer can easily be integrated into your own (or your client's) existing website in just minutes. Complete private label capability, and very easy to use. Features: Personalization, Scheduling, Autoresponders, Bounce handling, WYSIWYG editing, Targeted sending, Multi-part emails, Advanced reporting, Click tracking, User management and more. Comes with an unconditional, 30-day money back gaurantee.
31.
Comm100 Newsletter
Comm100 Newsletter is the powerful free email marketing and newsletter solution. It is delivered as a SaaS application and hosted by Comm100.
It is more cost effective to grow your business by building relationship with your existing clients than in pursuing new clients. A subscriber list of your business is one of the most valuable assets you can have. Comm100 Newsletter helps you maintain and develop deep relationship with your customers and prospects.
Conclusions!
Whether at this moment, are you quite familiar with your community, your clients, or even your product consumer? If not, then try to build some relationship with them, because they who would be the target of your product.
This list is just a collection, You can add other service with commenting on this page. Please feel free to leave a comment if there ever had experience from one of the above service. I think, share would be very good.
The above article was originally published at: http://www.instantshift.com/2010/03/29/bulletproof-email-marketing-overview-tips-and-tools/
For all your email marketing needs, feel free to contact us at Farend.