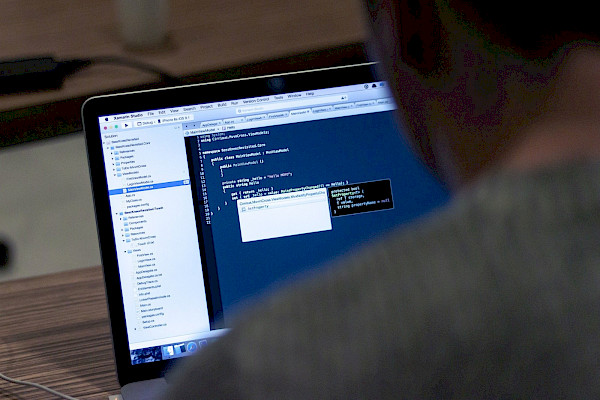 17 April 2014
Facebook users targeted by iBanking Android trojan app
Cybercriminals have started using a sophisticated Android Trojan app designed for e-banking fraud to target Facebook users, possibly in an attempt to bypass the two-factor authentication protection on the social network.
Security researchers from antivirus vendor ESET have identified a new variant of a computer banking Trojan called Qadars that injects rogue JavaScript code into Facebook pages when opened in a browser from an infected system. The injected code generates a message instructing users to download and install Android malware that can steal authentication codes sent to their phones via SMS.
These man-in-the-browser attacks are known as webinjects and have long been used by computer Trojans to display rogue Web forms on online banking websites with the goal of collecting log-in credentials and other sensitive financial information from users.
Webinjects are also commonly used to display messages that instruct users to download and install malicious applications on their mobile phones by presenting them as security apps required by financial institutions. In reality those rogue mobile apps are designed to steal mobile transaction authorization numbers (mTANs) and other one-time passwords sent by banks via SMS.
In February security researchers from RSA, the security division of EMC, reported that the source code for an advanced Android Trojan called iBanking was released on an underground forum and warned that this development will allow more cybercriminals to incorporate this mobile threat in their future operations.
Once installed on an Android phone, iBanking can capture incoming and outgoing text messages; can redirect calls to a pre-defined phone number; can capture audio from the surrounding environment using the device's microphone and can steal the call history log and the phone book.
The authors of the Qadars computer Trojan were quick to adopt iBanking, according to a new report by researchers from ESET, but instead of using it against online banking users they appear to be targeting accounts on Facebook.
"Through our monitoring of the banking Trojan Win32/Qadars [...] we have witnessed a type of webinject that was totally new for us: it uses JavaScript, meant to be injected into Facebook webpages, which tries to lure the user into installing an Android application," ESET malware researcher Jean-Ian Boutin said Wednesday in a blog post.
What to expect if you're infected
When users log into Facebook from a computer infected with Qadars they will see a rogue message informing them that "due to a rising number of attempts in order to gain unlawful access to the personal information of our users and to prevent corrupted page data to spread Facebook administration introduces new extra safety protection system."
This alleged protection system is presented as a mobile application that generates unique authentication codes that can be used instead of regular passwords. In order to obtain the application, users are asked to specify the OS of their mobile phone and their phone number. They are then directed to a page with a download link and a corresponding QR code.
The application being offered to Android device owners is a version of the iBanking Trojan app that has been modified to look as a Facebook application for generating one-time passwords. During installation, users are instructed to enable the Android setting allowing the installation of apps obtained from unknown sources and are asked to give the app device administrator permissions.
"The way iBanking is installed on the user's mobile is quite common, but it is the first time we have seen such a mobile application targeting Facebook users for account fraud," Boutin said.
It's possible that the attackers are using iBanking to steal security codes sent via SMS by Facebook's legitimate two-factor authentication system. It may be that there's a growing number of people using this protection feature on Facebook, making accounts harder to compromise through traditional credential theft attacks, Boutin said.
However, it's also possible that attackers have chosen to use webinjects on Facebook because it's an efficient way to distribute the malware to a lot of users without worrying which particular banking sites they regularly interact with.
"Now that mainstream web services such as Facebook are also targeted by mobile malware, it will be interesting to see whether other types of malware will start using webinjects," Boutin said. "Time will tell, but because of the commoditization of mobile malware and the associated code source leaks, this is a distinct possibility."
~~~~~~~~~~~~~~
For professional and affordable IT Tech Support, feel free to contact us at Farend, for no obligation consultation.
The above article was originally published article by the PCWorld and can be seen here.