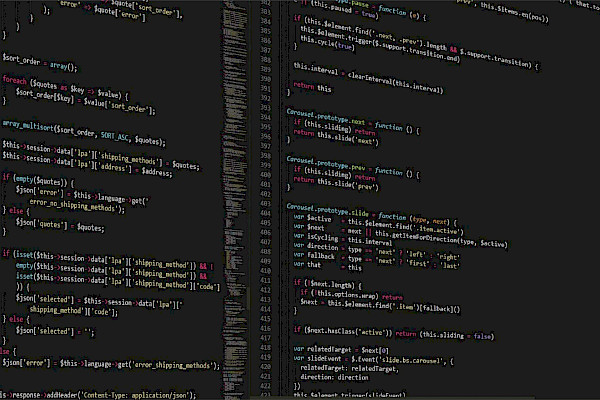 29 November 2011
iPad 2 Buying Guide
Here are five questions you'll need to answer before you purchase an iPad.
Complete Coverage
Maybe last year, the iPad seemed too new and exotic to be on your holiday wish list. Maybe you were hesitant to buy the first generation of a new type of device. Maybe the oohs and aahs of iPad-owning friends hadn't yet convinced you that the time was right to take on Apple's tablet. Whatever the reason, things have changed: As the 2011 holiday shopping season gets underway, you've decided to give the gift of an iPad—either to a loved one or to yourself.
We're assuming that you didn't spend a lot of time considering some other tablet. That's in part because you're reading Macworld.com and therefore, a person of discriminating taste. But also, a quick glance at the tablet market finds very few compelling challengers to the iPad's crown. Android tablets led by the Motorola Xoom and the Galaxy Tab 10.1 suffer from a wildly inconsistent experience—apps may run differently on one kind of Android tablet than they do on another—and your ability to get your hands on the the latest OS updates hinges upon the hardware you own. You're taking a pass on the BlackBerry PlayBook because you'd prefer to be able to send and receive email without tethering a phone to your tablet. The Kindle Fire has failed to impress in its initial release, and the HP TouchPad has been consigned to the remainder bin of history. The iPad may not be the only game in town, but it's the only one worth playing if you're serious about owning a tablet.
In fact, opting for the iPad over its nominal competition may be about the easiest decision you make. There are a few other critical questions you need to answer, though, before you can grip an iPad 2 in your eager hands.
How much storage?
The iPad 2 comes in three different capacities: 16GB, 32GB, and 64GB. How much capacity you'll need depends on what you plan on using your iPad for.
Do you envision storing your entire music library on your iPad? If so, be prepared to opt for a higher-capacity model. If you use Apple's iTunes to store your music, a glance at the application can tell you just how big a library you have. For example, my iTunes library contains about 20GB of music—fairly modest as music libraries go, but it would preclude me from using a 16GB iPad 2 if I wanted to carry every last song on my tablet. The recently introduced iTunes Match offers some relief in this area: If you opt to pay that service's $25-a-year fee, you can store much of your music in the cloud, freeing up capacity on your iPad.
If you envision using your iPad to store a lot of movies that you can watch when on the road, you'll need to set aside some space for that. After all, even digital rentals from the iTunes Store—which disappear into the ether after you've finished watching them—need some room to be stored on your iPad. I've got a copy of the vastly under-appreciated 1993 western Tombstone that weighs in at 1.45GB. And that's a standard definition video—high-definition video is likely to take up much more space. That's something to take into consideration if you plan on turning your iPad into a mobile multiplex.
There are a few other storage considerations as well. Apps from Apple's App Store don't take up much space, generally speaking; they're usually not any larger than 50MB. I've got about six dozen apps on my iPad at the moment: They take up around 3.4GB of space. That said, if you plan on loading up your iPad with games—and why wouldn't you since it's a great gaming device-the more graphically-intense apps can eat up hundreds of megabytes worth of storage. Photos can add up too, particularly if you plan on using the iPad's camera to shoot any video.
Which iPad capacity you get depends entirely on how you plan to use your tablet.
If you plan on using your iPad to surf the Web, send email, and dabble with a reasonable number of apps, the 16GB model should serve you just fine. Otherwise, plan on getting a higher-capacity iPad than you think you might need. There's no way to tack on storage to your iPad after you've bought it, so it's better to have room to grow.
Wi-Fi or 3G?
Just because the iPad 2 comes in three capacities, don't think your selection is limited to three choices. Each iPad features the ability to connect to a Wi-Fi network, but you can also order the 16GB, 32GB, or 64GB models with the added ability to connect via a 3G network. And if you opt for the 3G version, you've then got to decide whether you want an iPad capable of connecting to AT&T's GSM-based network or the CDMA network of Verizon.
Let's tackle the 3G-or-not-3G question first. As with storage, you should base your connectivity decision on how you plan on using your iPad. If you're going to stick close to home or limit your iPad use to locations where you'll be able to access a Wi-Fi network, the less expensive Wi-Fi-only models are the better choice. On the other hand, if you expect that you might be out and about with your iPad fairly often, you might be better off paying up for a model that includes 3G connectivity.
Unlike iPhones, which require two-year commitments and monthly data and voice plans, the 3G version of the iPad comes with no contracts and no commitments. You can go month-to-month with a carrier and drop your service at any time. For that reason, if you want to keep your options open, you can always opt for the 3G model and leave the service unactivated until you need it. You will have to pay for this flexibility, though: 3G-equipped iPads cost $130 more than their Wi-Fi-only counterparts.
As for choosing a carrier, the plans offered by AT&T and Verizon are fairly similar, though there are some key differences. We go into greater depth about iPad 2 data plans elsewhere, but here's the executive summary. AT&T charges $15 a month for 250MB of data and $25 for 2GB. Verizon offers a range of plans, starting at $20 for 1GB of data, and ranging upward to 3GB ($35), 5GB ($50), and 10GB ($80). The bottom line: If your data needs are modest, AT&T's the better choice, while Verizon's offerings are more appealing to people who plan to frequently connect to a 3G network. Anyone who plans on taking their iPad overseas will want to opt for AT&T's 3G iPad; the GSM technology used by the carrier is more predominant overseas than the CDMA technology Verizon relies upon.
Whichever carrier you pick, choose wisely. Your hardware choice locks you into a particular network, so there's no jumping back and forth between AT&T and Verizon once you've ordered your iPad.
(If you also happen to own an iPhone, you can use that device's tethering capabilities to connect your iPad to a network, which could spare you the expense of having to buy a 3G-capable model. You will have to pay for tethering on your iPhone plan, but depending on your plan it could be cheaper to turn on tethering than to pay separately for a 3G plan for your iPad. Plus, tethering can work with any Wi-Fi-capable device, including your laptop.)
Finally, if you're eager to use a GPS navigation app with the iPad's big screen, you'll want to opt for a 3G-capable model: only 3G iPads come with GPS capabilities.
What about accessories?
With the iPad, the question isn't so much "Do I need a case?" but rather "Which case should I get?" As sleek as the iPad is, it's not going to stand up to the bumps and bruises of daily use without a little protective help.
To that end, Apple offers the iPad Smart Cover, a protective flap available in either Polyurethane ($39) or leather ($69). The cover snaps smartly over your iPad 2's screen, thanks to built-in magnets, and you can fold it into assorted positions to aid typing or video-watching. Because it just covers the iPad's screen, the Smart Cover doesn't hide the iPad 2's light weight and thin design under a bushel; the downside, of course, is that the back of your tablet goes unprotected, leaving it vulnerable to scratches.
Apple's Smart Cover comes in a variety of colors.
You'll find an assortment of iPad case reviews, including a comprehensive list of folio-style cases at Macworld.com.
Other accessory possibilities include stands, which come in handy if you're planning on using your iPad as a writing tool or if you want to watch a lot of videos. (Holding an iPad for the entire running time of Inception can get a little tiring.) Apple offers a $29 iPad 2 Dock that positions your iPad in portrait orientation; from there, you can charge, sync, or play audio- or video-out. Apple's $39 Digital AV adapter will also appeal to videophiles: It lets you show the HD video stored your iPad on a high-definition TV. (It also happens to be a handy add-on for presentations.) If you'd prefer to go cable-free, a $99 Apple TV will wirelessly receive videos (or just about anything else) from your iPad and play them back on an HDTV.
White or black?
When you place an order for an iPad through Apple's online store, the very first question you're asked is not about capacity nor connectivity. Rather, you have to decide: Should I get a black iPad or a white one? This is an entirely personal choice, based on your own aesthetic style and sensibilities. So you're on your own here.
Should I wait for an updated model?
The age-old question that dogs every technology purchase—buy now or wait for something better to come along?—is pertinent for would-be iPad owners, especially this time of year. While the iPad is a relatively recent entry to Apple's product lineup, the company has followed a fairly predictable release schedule the past two years: The original iPad hit retail shelves in April 2010, while the iPad 2 arrived in March 2011. That means you could buy an iPad this holiday season, only to see Apple roll out a new model just a few months from now.
The particulars of Apple's iPad update plans are unknown outside of a few corner offices in Cupertino, so there's no definitive answer to the buy-or-wait dilemma. Besides, it's a choice that's best guided by your own particular wants and needs.
Let me provide two personal examples of how to make that decision. Last year, my mother decided she wanted an iPad just as rumors of the second-generation of the tablet were beginning to pick up steam. That didn't deter my mother—she's not one to crave the latest and greatest in technology and the rumored enhancements to the iPad didn't cover things that were on her wish list. She bought the original iPad and has been a satisfied customer long after the camera-equipped iPad 2 made its debut. This year, my wife is mulling an iPad purchase; however, she's content to wait until next spring to see what Apple has planned for a theoretical iPad 3. She doesn't need the device right away, and she's willing to defer the purchase to guarantee that she buys the most advanced tablet Apple has to offer.
And that seems like a pretty good guide for making your own choice. If the iPad 2 addresses your every need at this point, it's a good time to pull the trigger on that purchase. If, however, the thought of foregoing future features has you hesitating, you could probably stand to hold off for another few months.
For professional and affordable IT tech support, feel free to contact us at Farend, for no obligation quotation.
The above article was originally published by Mac World and can be seen here.