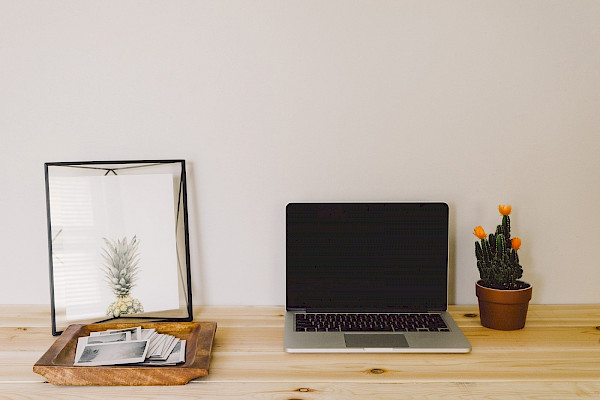 8 March 2012
iPad3: What you need to know
With Apple's Wednesday introduction of the third-generation iPad, many of the questions people and pundits have spent the past few months obsessing over have been answered—but not all. We know it has a nicer screen, a faster processor, better cameras, 4G networking, and voice dictation. But even if you've read our live blog and our comprehensive review, chances are there are still bits of info you want to know. Here are all the details we've been able to dig up about Apple's newest tablet.
What's the new iPad's screen resolution?
Like the iPhone 4 and 4S, the new iPad has a Retina display—a term Apple uses to describe a screen with a high-enough pixel density that you can't discern individual pixels at normal viewing distances. The Retina display for the iPad boasts a resolution of 2048-by-1536 pixels—over 3.1 million pixels in total—at the same 9.7-inch (diagonal) screen size as before, for a pixel density of 264 pixels per inch. (For a point of comparison, a 1080p TV has a resolution of just 1920 by 1080 pixels.) Apple also says the new iPad's display offers 44 percent better color saturation than the screen on the iPad 2.
Though the new screen's 264-ppi pixel density is lower than that of the iPhone 4 and 4S (326 ppi), Apple argues that both are Retina displays because you generally hold an iPad farther from your eyes than a phone. This blog post by astronomer Phil Plait, who did the math, seems to agree.
Will my current apps still work with the new screen resolution?
Existing iPad apps will work fine with the new screen, but those updated for Retina-display resolutions will look much better. To drive this point home, Apple has updated pretty much every one of its own iPad apps for Retina display: the iWork suite, GarageBand, iMovie, Remote, Find My Friends—you name it. And, of course, the new iPhoto app also supports Retina displays.
Do iPad apps that haven't been updated for the Retina display look pixelated and blurry like their non-Retina iPhone counterparts?
They're not exactly blurry, but they are noticeably pixelated. This is especially an issue for apps that use graphics for text, rather than rendered text—we've seen some pretty disappointing magazine apps and Newsstand publications.
When you use an Retina-updated iPhone app—one that doesn't natively support the iPad—does the iPad use the app's Retina graphics?
Yes, iPhone-only apps uses their Retina graphics when run on a Retina-display iPad. Which means that, contrary to what you might expect, Retina-optimized iPhone apps actually look better on the new iPad than on an iPad 2, because the iPad 2 uses an iPhone app's non-Retina graphics.
Which apps benefit the most from the retina display?
Anything displaying photos, video, or text will—once updated for the Retina display—see the biggest improvements.
Does FaceTime benefit from the retina display?
It depends on the camera the person on the other end is using. If they're using an HD camera, the new display will take advantage of the higher-resolution video. If they're using a lower-resolution camera—such as the front camera on an iPad—the image will look just as bad as it actually is.
Do websites look any different?
If a website uses 72dpi images and graphics—as many do—you'll notice right away, though text should still look good. Between the iPhone 4 and 4S, and now the new iPad, we suspect (and hope) many sites will start using higher-resolution graphics.
How does the new display look in sunlight?
Because of the higher resolution, it obviously looks better, but in terms of reflections, it's the same as the screen on the iPad 2. If you'll be using the iPad in direct sunlight, you might want to consider an anti-glare screen cover.
Are there any downsides to the Retina display?
One worth noting: As developers update their iPad apps for the Retina display, those apps will increase in size—some will be a little bigger, while others will be much bigger. Which means that, all other things being equal, a 16GB iPad will hold fewer apps than it did before. Interestingly, this will be more of an annoyance to people without a third-generation iPad: Those with the new tablet will appreciate the improved appearance, while those with older iPads—and, when it comes to universal apps, with an iPhone or iPod touch—will end up downloading extra data they can't use.
Does the new iPad's screen offer pressure sensitivity or "haptic" feedback?
No, contrary to a good number of rumors, neither of these features made it into the new iPad. However, like the iPad 2, the new model can use its built-in accelerometer to detect how hard you're tapping the screen, using that data to enhance apps such as GarageBand.
The iPad 2's cameras weren't very good. Are they better on the new iPad?
The new iPad's front camera—the one facing you as you use the tablet—remains a FaceTime-quality camera with VGA resolution. The back camera, however, has been upgraded significantly. Whereas the iPad 2's back camera could take photos and videos at 720p resolution (1280 by 720, or roughly 0.9 MP), the new iPad sports a 5-megapixel (2592 by 1936 pixels) iSight camera, much like the one in the iPhone 4. Apple says the new camera offers improved sharpness, and it supports auto-exposure, auto-focus, auto-face-detection, auto-exposure lock, auto-focus lock, and (for low-light images) temporal noise reduction. It can record 1080p video, and it uses the iPad's improved processing horsepower to provide image stabilization.
How much RAM is in the new iPad?
Apple's tech specs webpage doesn't include information about the amount of RAM in the new iPad, but we've run several third-party utilities that indicate the new model includes 1GB of RAM.
What's new about the processor? What about improved graphics?
The iPhone 4S and iPad 2 are both powered by a custom-designed A5 system-on-a-chip processor. The new iPad gets a significant bump in power thanks to a new, dual-core A5X processor, which also contains a quad-core graphics processing unit (GPU). Apple claims the A5X's graphics performance is four times that of the Tegra 3 chip used in many competing tablets, although the company doesn't indicate the metric it's using. In addition, that improved graphics capability lets app developers increase the level of detail in their apps—and take advantage of the new Retina display.
Does the new iPad offer 4G/LTE wireless, or is it still just 3G?
Like its predecessors, the new iPad is available in versions with just Wi-Fi and versions with both Wi-Fi and cellular networking capabilities. But this time around, the cellular models include 4G/LTE wireless, along with additional 3G-network compatibility. The AT&T model supports AT&T's 700 and 2100 MHz LTE networks; The Verizon model supports Verizon's 700 MHz LTE networks.
Both models are 3G capable, supporting 850, 900, 1900, and 2100 MHz UMTS/HSPA/HSPA+/DC-HSDPA networks and 850, 900, 1800, and 1900 MHz GSM/EDGE networks. The Verizon model also supports Verizon's own 800 and 1900 MHz CDMA networks.
That may not mean much to the average person, but the main differences from the previous iPad are the additions of three faster wireless technologies: LTE, HSDPA, and HSPA+, which offer theoretical maximum download speeds of 73, 42, and 21 Mbps, respectively, compared with a maximum HSPA download speed of 7.2 Mbps on the iPad 2.
We don't yet have details about all non-U.S. carriers, but Apple has announced that the new iPad also works with LTE on Bell, Rogers, and Telus in Canada.
Are there still different versions for Verizon and AT&T's networks?
Essentially, yes. As we said, AT&T and Verizon are using the same 4G technology, LTE, but the two carriers have different frequency bands, meaning that you still need to choose whether you're going to go with Verizon or AT&T at the time of purchase. The Verizon version can fall back to either CDMA (in the U.S.) or GSM (overseas) for 3G, the AT&T version can only fall back to GSM.
What about people who use Sprint?
Unfortunately, there isn't a model for Sprint's cellular network—at least not yet. Sprint's initial 4G rollout was based on WiMax, a different technology from LTE. Sprint is now rolling out LTE, but it's early days and Apple's not supporting it right now.
How do the new screen and 4G/LTE connectivity affect battery life?
The iPad 2 claimed 10 hours of battery life for Wi-Fi surfing, movie watching, and music listening, or 9 hours of 3G surfing. Despite a screen and wireless connectivity that use more power, as well as a more-powerful graphics processor, the new iPad claims to offer identical battery life. That seems to be the case in our testing and, in fact, battery life when using LTE isn't much different than when using Wi-Fi.
How did Apple squeeze similar battery life out of the new iPad? While the new iPads are the same height and width as their predecessors, the Wi-Fi and 3G models are each 0.03 inches thicker than the respective iPad 2 models. While that might not seem like much, it adds up to just under two cubic inches of additional volume inside the new iPad. We're betting most of that space is filled with battery, which would also help explain why the new iPads are, depending on the model, 0.11 to 0.12 pounds heavier than their immediate predecessors. Indeed, the new iPad's battery capacity is listed as 42.5 watt-hours, compared to 25 watt-hours for the iPad 2.
Given that the battery has nearly twice the capacity, does it take twice as long to charge?
No, it's not linear. It does take longer than before, but not twice as long. Just a bit longer.
How noticeable is that weight increase over the iPad 2?
The new models are only about a tenth of a pound heavier than their respective predecessors, so there's not a huge difference. If you're used to an iPad 2, you may detect the extra weight the first time you pick it up, but unless you're regularly switching between an iPad 2 and the new iPad, you'll soon stop noticing. (And, of course, the new iPad is considerably lighter than the original iPad.)
What about personal hotspots?
The new iPad includes software for—assuming your carrier supports it—setting up a personal hotspot, just as you can do on the iPhone 4 and 4S. This feature lets you share your cellular-data connection between up to 5 connected devices at a time.
Do I still need to be on a Wi-Fi network to use FaceTime?
Apple didn't announce any changes to FaceTime, so, yes, you'll still be restricted to Wi-Fi if you want to video chat with the grandparents.
What's this Bluetooth 4.0 about?
Like the iPhone 4S, the new iPad includes Bluetooth 4.0, the latest version of the Bluetooth standard. Bluetooth 4.0 includes all the features of Bluetooth 2.1+EDR (the version used in the iPad 2), so existing Bluetooth accessories should work fine. But version 4.0 adds a new protocol called Bluetooth low energy, which allows for devices that require much less power to operate and connect. (The folks behind Bluetooth call Bluetooth 4.0-capable devices Smart Ready.) Examples of devices that might take advantage of Bluetooth low energy are exercise and medical devices such as heart-rate and blood-sugar monitors. Bluetooth 4.0 might also be a boon for artists who want to use pressure-sensitive styluses.
Is the new iPad's speaker any better?
As far as we can tell, it's pretty much the same as the one on the iPad 2.
Does it still have a dock-connector port?
Yes, the new iPad still uses Apple's 30-pin dock-connector port, so a dock-connector cable will continue to be the only cable you can plug directly into your iPad.
Are there any other other hardware changes?
Not really. By and large, the new iPad looks pretty much exactly like the iPad 2—at least until you get a load of the Retina display.
What about software? Does the new iPad have Siri?
When Apple introduced the iPhone 4S, it introduced two software features that are often conflated: Siri and dictation. There's no Siri in the new iPad, but the dictation features have made the move. Just as with the iPhone 4S, the new iPad features a microphone button on its virtual keyboard. Press it and speak, and your words will be translated into written text. Like the 4S, the new iPad's dictation feature supports U.S., British, and Australian English, as well as French, German, and Japanese.
How good is the dictation feature?
It's basically systemwide Nuance dictation, so it's just as good as the dictation feature on the iPhone 4S.
Any other software improvements?
A few minor changes accompanied iOS 5.1, which launched alongside the new iPad, such as the ability to delete photos from Photo Stream, camera face detection now highlighting all faces in a picture, a slightly redesigned Camera app UI for the iPad, Genius Mixes and Genius playlists for iTunes Match users, improved audio for movies and TV shows, podcast controls for playback speed and a 30-second rewind for the iPad, and fixes for bugs affecting battery life.
Does the new iPad still have magnets built-in? Does the Smart Cover still work?
Yes, the new model has the same magnetic Sleep/Wake feature as the iPad 2. And while the version of the Smart Cover that Apple is selling today has a different model number than the one originally designed for the iPad 2, Apple's website claims the new version works with both iPad models. We suspect this means that the original Smart Cover models will fit the new iPad, as well.
Can I use my iPad 2 case with the new iPad?
The iPad 2 and the new iPad are each 9.5 inches tall and 7.31 inches wide, but as we noted above, the new models are 0.03 inches thicker. This difference is small enough that most cases designed for the iPad 2 should fit the new model, although cases that fit exceptionally snugly, or are designed with especially fine precision, might—in theory—have issues. We haven't come across any yet, but we'll be testing many more as we get more iPads in-house.
So it's called the iPad 3, right?
Actually, no. For whatever reason, Apple is publicly calling this new model iPad—the same name as the original iPad. While some people take issue with this confusing nomenclature, others see no problem with iPad, iPad 2, and iPad again. In places where iPad might cause confusion—support articles and the online Apple Store—the company has been using iPad (third generation) or iPad (3rd generation), but the public name is simply iPad.
What configurations are available, and how much will each cost?
As with the iPad 2, the differences between available models are the wireless capabilities, the screen-bezel color, and the storage capacity. Specifically, the new iPad is available in Wi-Fi-only or Wi-Fi + 4G models, the latter for AT&T (GSM) or Verizon (CDMA); in black or white; and with 16GB, 32GB, or 64GB of storage (sorry, there's still no 128GB model). Yes, this means there are still 18 different models available, at least in the U.S.
As is common for Apple products, the new iPad models have the same price points as the previous models: The 16GB, 32GB, and 64GB Wi-Fi-only models will sell for $499, $599, and $699, respectively, while the corresponding Wi-Fi + 4G models will sell for $629, $729, and $829.
What's this about a new AppleCare+ option for iPad?
AppleCare+, which debuted with the iPhone 4S last fall, is a version of AppleCare that covers accidental damage. Like standard AppleCare plans, the new AppleCare+ for iPad provides two full years of hardware warranty-repair coverage and telephone support (compared to 90 days of phone support and one year of hardware coverage for the iPad's stock warranty). But AppleCare+ also covers, over that two-year period, two incidents of accidental damage—for each incident, Apple will replace a damaged iPad with a new or refurbished unit for a fee of $49.
You must purchase AppleCare+ within 30 days of the purchase of the iPad itself.
Will Apple be keeping the iPad 2 around at a lower price, as it does with previous-generation iPhone models?
Yes, the company will continue to sell the 16GB iPad 2, in black or white, at a lower price. The Wi-Fi-only model will be priced at $399, and the 3G-capable version will sell for $529—each $100 lower than before.
So when can I get my hands on a new iPad?
Apple says the new iPad models will be available on March 16 in the U.S. and several other countries, including Canada, the UK, France, Germany, Switzerland, Japan, and Hong Kong. One week later it'll roll out in 25 more countries.
For professional and affordable IT support, feel free to contact us at Farend, for no obligation quotation.
The above article was originally published by MAC World and can be seen here.