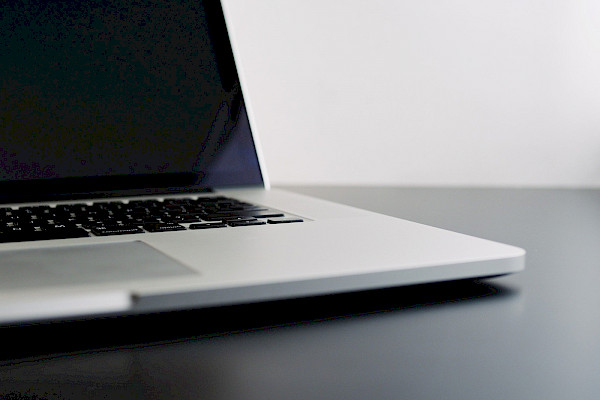 15 January 2014
Main Reasons Why Your Website Doesn't Work and How to Fix It
It could be hard to swallow sometimes but business owners need to acknowledge that their websites may not be as perfect as they believed it to be. Understandably, some have decided to create a website one fine day with little to no experience or help whatsoever.
Being overly enthusiastic, they may have overlooked issues that should be avoided, here are just some of them and how to fix them.
1.

Poor Navigation
What constitutes poor navigation? Having your website visitors navigate through almost a dozen navigational links that will lead them to 20 other pages, that's what. Think of your website as a nice, cozy shopping mall. A mall owner wants to keep customers shopping and buying from its tenants all day, and similarly so should you ensure visitors click and visit your pages without navigating away. However, visitors will easily get irritated if you confuse them with a messy navigational bar, for example. Too many links will also annoy them, and when they cannot find what they need in your site, they will most likely click on the little 'x' button and close the window.
Fix it:
First things first, you need to optimize your navigational bar by reviewing the wording on the menu. Is it simple? Does it convey the message you want or lead visitors to where they want to go? Any jargon involved? If you are able to put yourself in your visitors' shoes, you'll know that oftentimes, less is more, and short is sweet.
2.

Mess and Clutter
How many times have you visited a website and got turned off by the amount of clutter on the pages? I'm talking about unnecessary elements, graphics that seek only to distract and not appeal, as well as annoying ads that repel potential customers. On the other hand, a neat website calms visitors and makes them feel welcome, and ensures a comfortable mindset that will be more open to whatever you're trying to communicate on your site.
Fix it:
Again, the saying "less is more" is very relevant here. Check your copy and see if you can trim off some unnecessary words – this helps bring out only the most essential message and highlight your call to action. Minimalism in, and clutter is out, so that is why you need to take out the garbage and delete unnecessary images that not relevant to your site. Aim for white space that will draw your visitors' eyes to only the most vital information.
3.

Flash-y Website
Full flash websites are so yesteryear. Flash support will eventually diminish, leaving websites that are fully based on Flash to rot in the website boneyard. Even if it looks great, be aware that some mobile devices do not support Flash, so if you design your website entirely in Flash, you'll be missing out on a huge chunk of potential visitors. Woe betide the webmaster who painstakingly created a Flash site, only to greet visitors who don't have flash-enabled browsers with a blank page, and we all know how.
Fix it:
HTML5 is the right path to tread these days, judging by the world of benefits everyone stands to enjoy, including:
superior accessibility
better video and audio support
dynamic interactions
less hassle to design with cleaner coding
Want to dive into an HTML5 crash course? Consider these resources:
4.

Going Overboard with Colors
Some web designers can be so overzealous when it comes to web creation, so much so that it looks like a paint factory just exploded all over the page. Don't get me wrong, it's not a sin to design a colorful website but the least you can do is make sure the colors complement each other.
Fix it:
Got a favorite color(s)? Run them through ColorHunter.com or ColourLovers.com for bottomless inspiration before you instruct your design to redo your site. Make sure there is reasonable contrast between the website text and background so that your visitors won't get frustrated when you can't read the copy, no matter how hard they squint their eyes.
5.

Ugly Fonts
An experiment was conducted by two professors who found that people took 86% longer to read instructions written in a complicated font compared to people who had gotten instructions in simple-to-read fonts. In a nutshell, you'll want your visitors to read what's written on your website without first hitting the 'BACK' button, and that's not going to happen if you strain their eyes with unsavory-looking fonts that are way too small.
Fix it:
Things to consider when deciding on a font for your website include:
Size: consider using 16 pixels for body copy – according to them, "…16-pixel text on a screen is about the same size as text printed in a book or magazine."
Serif vs sans serif: A serif font is great for transforming your website into a warmer one that oozes with personality whereas the simplicity of a sans serif font makes your site look uncluttered, crisp and modern.
Fancy or plain: Using plain text on headlines that calls for attention or in the body copy allows your audience to read it easily. Otherwise you may use fancier fonts in sidebar headings or taglines.
Also, check out useful resources such as Font Picker and Font Squirrel.
6.

Lacks Personality
Some websites are simply boring and lack personality – each page begs for a breath of personality, something, And ANYTHING that will make the site come alive. Without personality, the website will be a cold void in which words exist only to be displayed, not consumed or acted upon. Your visitors' eyes may scan across your web content but most of it won't be memorable enough to register in their minds.
Fix it:
Humanizing your website should be your ultimate to-do after all the design elements have been set. Before you can convey your message to the masses, you must first believe in it. And because personality is best generated with content, you should write copy that's personalized, almost as if you're speaking to your audience face-to-face over a cup of coffee and chocolate cake. I personally like websites that have a little humor injected into it, and one good example is Cracked.com. The blog has compelling content with dollops of humor mixed into its intriguing depths, a good ingredient that ensures instant bookmarking by anyone who stumbles across it.
In short, if you took the time to personalize your Facebook page with customized Facebook covers, why not spend more time on making your website come alive with a dash of personality that's sure to wow your audience?
7. You Didn't Take Time to Test Out Your Website
Consider this scenario: your website has been completed. Your design looks good, well worth the thousands of dollars you paid the designer for. The content is nothing short of stellar. Everything seems good to go. But there's a nagging thought at the back of your mind: what if it's not good enough?
Fix it:
If you want to ensure good conversion rates for your site, perhaps an A/B testing session is in order. A/B testing, or also commonly known as split testing, is a simple technique employed to compare different variations of your web pages against each other to find out which one produces the best results. Whichever variation garners the best results (more visitor clicks, for example) wins!
You can do split testing on basically almost every web element on your site, including (but not limited to):
headlines and sub-headline
body copy
colors
images
testimonials
logos
Conclusion:
It's not what you like, it's what you know, and what other people need that makes your website awesome. The good news about having a less-than-perfect website gives you plenty of room for improvement, and before you do that, you need to stand back and look at your website with a critical eye. Write down unbiased statements based on your honest observations, or if you are unable to do so, get a friend or co-worker who will offer unprejudiced as well as constructive comments. Turn to social media or crowdsourcing groups for opinion. You will likely not be pleased with some comments, but what they have to offer will ultimately help you shape your website into a better one, so it pays to listen and take heed.
For professional and affordable web design and web development, feel free to contact us at Farend, for no obligation consultation.
The above article was updated from the originally published article by Instant Shift and can be seen here.