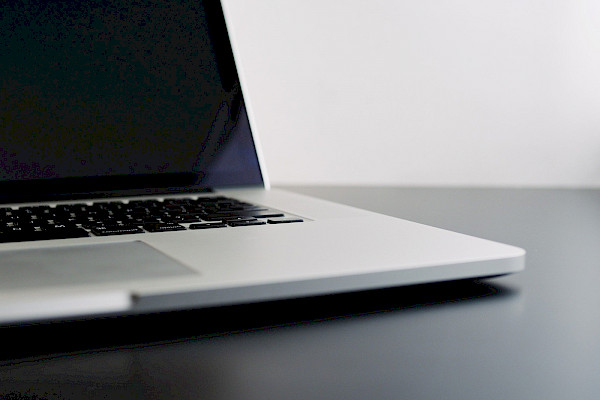 10 March 2011
Online Project Management Apps To Get Your Business Under Control
Project management software is a term covering many types of software, including estimation and planning, scheduling, cost control and budget management, resource allocation, collaboration software, communication, quality management and documentation or administration systems, which are used to deal with the complexity of large projects.
Project management apps are essentially meant to save you time and get on top of all activities going on in your business or projects. However it can be quite time consuming to implement and it requires some effort to use tools like these consistently. If you have a team who works with you remotely, then online PM Apps are ideal and may dramatically increase collaboration and efficiency. If you are a freelancer however, you will have to spend some time getting it all set up and as well for teaching your clients how to use and interact with the application you choose. First of all let's start by explaining what my criteria for a project management application are. The application needs to have a sleek and smooth interface that is easy for the user to navigate and use especially for freelancers. The application must have a reasonable price tag, or be offered free. To make it in the list of the best the application needs to run fast and allow you to quickly do all your tasks. For this article I have prepared a roundup of some really great project management applications that I think is worth your time to try and investigate.
DeskAway, is a web-based project collaboration software that provides teams a central location to easily organize, manage and track their projects & work. DeskAway is carefully hand-crafted by a small team of developers and designers. Each feature is custom-made to give you the ease of use and power to help you grow your business.
AtTask increases workplace harmony by enfranchising workers and informing executives. The company's social Work Management software gives people at all levels of the organization tools to help them better understand and organize their work. Going social facilitates deeper worker buy-in, and delivers executives conversational insights into the work environment. Over 1,000 organizations of all sizes, including Apple, Cisco, GE, KeyBank, HBO, Johnson & Johnson, Newsweek, Nike, and Toyota have turned to AtTask to manage work of all levels of complexity. Its on-demand work management solution is available in 7 languages.
Planbox is an Agile Project Management Tool that goes beyond software development. A tool for all business functions to get a total grasp on projects. Fuel commitment with an easy-to-use agile product management tool to keep track of tasks, items and overall project progress.
Manymoon is a social productivity tool that makes it simple to get work done online:
Anything – you can use Manymoon for whatever you need to accomplish: launching a new product, planning an event or building a house.
Anyone – Manymoon is simple enough for anyone to use since there's no training or setup required.
Anywhere – Manymoon can be used with people inside and outside of your organization. And since it's online all you'll need is an internet connection to get working!
Freedcamp offers one of the cleanest interfaces and smoothest interactions (only competitors in that area goes to ApolloHQ who also have a very visually pleasing interface and very good interactions smoothness). The application offers the regular tools like To-Do's, Discussions, Milestones, Files, Time Tracking, and Invoices. Where it really stands out is its Basecamp Import and the Meebo Chat bar which enables you to chat with all your existing messengers with your colleagues who may use Gtalk, ICQ, Facebook Chat, and many more.
Apollo is project and contact management done right. Using Apollo, you will realize that it's built to help you get things done, quickly and efficiently. With Apollo, you will always know where your projects, your contacts and your life are at and you will feel on top of everything — regardless of how hectic your schedule is.
Basecamp is the oldest and most trustworthy in this list. They have been around for a long time and have proven to maintain their application as simple as possible. Some find this quite annoying as they want a lot more functionality out of the system, others find it pleasing as it never gets too complicated. I will remain impartial to this, but will say that I think there are ways to add more features without burdening the users. The application has a very primitive design, same argument stays. So if you are ready to spend a whopping $20-$150 a month for a project management application this should be your first choice.
Goplan lets you keep track of your projects and collaborate with your colleagues securely through an intuitive user interface.
With Huddle, you can manage people, projects and information inside and outside of your company, securely. It is available online, on mobile devices, on the desktop, via Microsoft Office applications, major business social networks and in multiple languages.
Teamly is a new kind of productivity tool that helps you and your staff move beyond your mile-long to-do lists and focus on the truly important stuff, your top 5 priorities for the day, week and month.
Teamwork Project Manager is an easy-to-use online teamwork & project management software application that helps managers, staff and clients work together more productively online.
This reminds me of phyton. The interface is so bold and in your face that i am a little worried to break something. The demo page took 4 minutes to load, and after a few refreshes it actually started working… so that wasn't a great third experience with app. But where this app really meets the rest is its pricing sheet which is no smaller than that of Basecamp or other competitors. Overall this may be the choice for you (if you like Python).
Central Desktop delivers a cloud-based social collaboration platform that revolutionizes how people connect and share information to drive profitable business results. Businesses of all sizes use Central Desktop's complete online collaboration solution to manage projects and documents in the cloud with colleagues, customers and partners. The main benefit of this application is the vast amount of features it has, so if you are looking to get a bunch of features into one application without a choice of having them or not this may be a great choice.
Wrike's patent-pending Intelligent Email Engine, thousands of teams have been able to merge their email communications into their planning process. With Wrike's unique Flexible Structures at their hands, managers can easily coordinate every tiny detail of their projects. Thanks to Wrike's handy Dynamic Timeline, managers have a real-time, clear picture of multiple projects.
ProjectPier is a Free, Open-Source, PHP application for managing tasks, projects and teams through an intuitive web interface. It must be downloaded and installed on your own web server. ProjectPier will help your organization communicate, collaborate and get things done Its function is similar to commercial groupware/project management products, but allows the freedom and scalability of self-hosting.
Assembla offers the whole package: repositories, ticketing, collaboration and management tools. Assembla's repositories, stored in Amazon EBS, keep your code safe, while allowing specified users to view and edit it in a secure fashion. Tickets, which can be posted and assigned to team members within seconds, help users accomplish tasks more quickly and efficiently.
A scheduling tool that has been created to help reclaim time and put an end to the endless back and forth communication that has become normal when scheduling a meeting. It is so simple and yet very powerful.
Registration isn't required to use the basic free service (Branded and Premium versions also exist and offer more flexibility), so getting started is quick and easy. To schedule an event, you just select some dates and times and let the participants specify what works best for them. With a quick look, you'll see everyone's availability and be able to make a final decision that satisfies the entire group.
"Doodle is used worldwide by more than three million people per month, and features like Outlook and Facebook integration help all of these users in their quest to gain victory over meetings."
Basecamp is the world's leading project collaboration tool, with thousands of very satisfied web developer customers. Write communal and personal "to do" lists, store and share files (up to 75GB) effectively between team members, write on your group's message boards, add milestones to keep track of what's due and who's responsible, and track your own and others' time.
The above article was originally published at: http://www.tripwiremagazine.com/2011/02/18-online-project-management-apps-to-get-your-business-under-control.html?utm_source=feedburner&utm_medium=feed&utm_campaign=Feed%3A+tripwiremagazine+%28tripwire+magazine%29
For all your IT technical support and assistance, feel free to contact us at Farend.