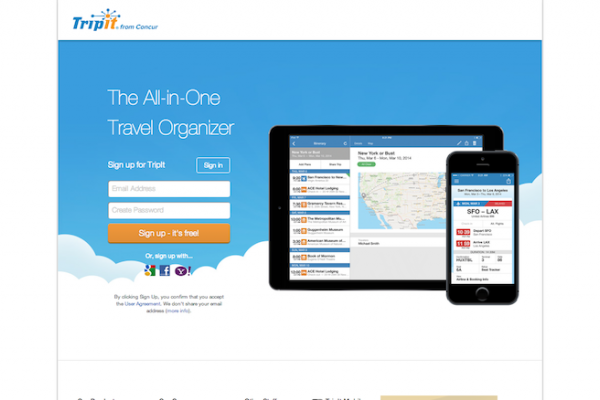 28 November 2014
The 11 Most Invaluable Apps For Business Travelers
Traveling for business can often be a pleasure, but it can also be a big pain. With the goal of making it less of the latter, I've compiled a list of my favourite business travel apps—a little aid for any type of situation you may find yourself in, no matter where you touch down.
1. TripIt
TripIt is probably the best app to keep your entire travel itinerary in one place. Whatever information you need for your trip—be it flight schedules, hotel bookings, meeting information—TripIt keepS all your information easily accessible and also organizes it in a calendar. The best part is that you can simply forward all the confirmation emails you have to your TripIt account, and the application will sort everything out for you!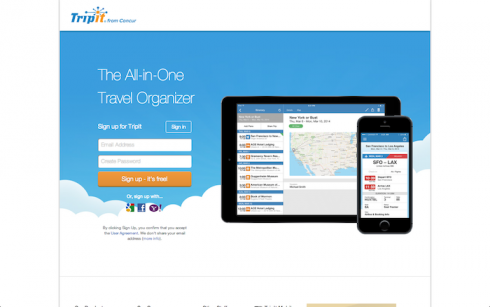 Platforms: Android, iOS, Windows Phone, Blackberry
Price: Basic is free, Pro costs $49 a year
2. WeatherPro
When it comes to traveling, nothing counts more than the weather forecast.WeatherPro gives you a good overview of the weather situation in each of your destinations.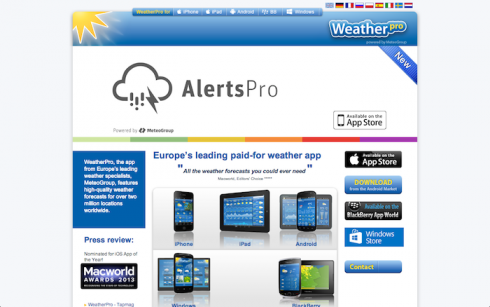 Platforms: Android, iOS, Windows Phone, Blackberry
Price: from $0.99
3. iTranslate
If your next trip takes you to another country, make sure you have a little conversation starter with you: iTranslate! iTranslate is an attractive app that will help you break down the language barrier in any situation, be it during a business meeting or when you out on the town.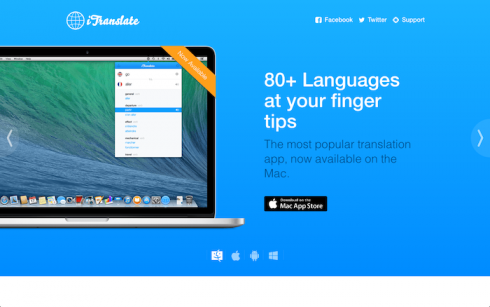 Platforms: Android, iOS, OSX, and Windows (the Android version is being overhauled right now!)
Price: Free
4. GateGuru
Here's one great companion for everyone who flies a lot! GateGuru summarizes your flight itinerary into a simple yet beautiful interface. This way you don't have to sit at your gate in anticipation of a gate change; just have GateGuru with you and you can be sure to know of any amendments to your flight schedule.
What's really cool about this app is the "stats" feature: you can see how many hours you've spent at airports, in planes, and in other places. (On second thought, this might depress you when you realize how much time you spend traveling!)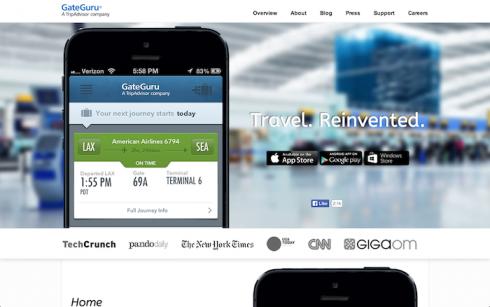 Platforms: iOS, Android, Windows Phone
Price: Free
5. Uber
Welcome to the future … or at least the future of taxi cabs. In a perfect world it wouldn't be necessary to order private cars to avoid unpleasant taxi experiences. Don't leave your next pick up to chance, hoping for a decent cab and driver that shows up on time. Instead book a ride with Uber.
Track the arrival time of your car on your phone, be welcomed by a professional driver, take a comfortable seat, and let the Uber app even take care of payment. (Hint: Showing up at your next meeting in a private car will definitely make an impression.)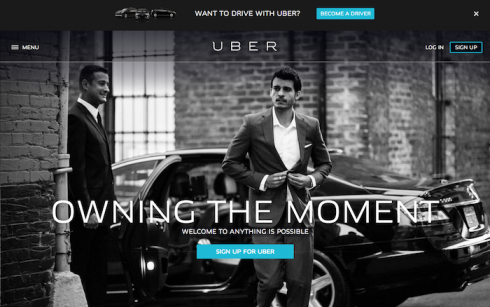 Platforms: Android, iOS
Price: Free
6. Hotel Tonight
As somebody with a hospitality background, I particularly love this app. Hotel Tonight is the bridge between hotels and travelers, and allows hotels to sell last-minute inventory, and travelers to book a room on the same day of arrival (in case you forgot to book beforehand, your hotel is overbooked, or you simply are feeling adventurous and traveling without room reservations).
The app allows you to browse many world cities and find great places to stay with just five clicks on your phone.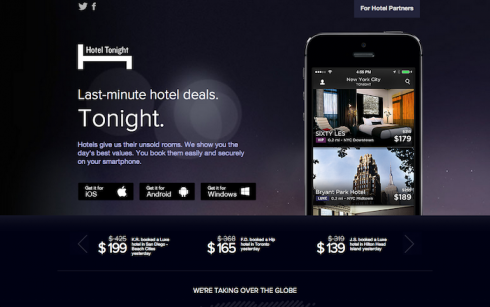 Platforms: Android, iOS
Price: Free
7. Mynd Calendar
Mynd is a different kind of calendar. It acts as your personal assistant and helps you get through your day by giving you some simple yet essential (and super smart!) features to manage your day-to-day life. Running late for a meeting? Tap the button and inform everyone you're postponing the meeting by 30 minutes. This and much more, all within the most advanced calendar app yet.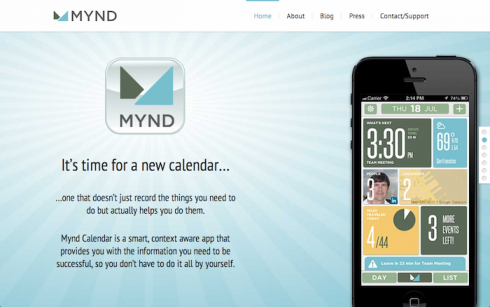 Platforms: iOS
Price: Free
8. Onavo
Onavo is a great tool to use at home and abroad. Once installed, Onavo works in the background, analyzing your data usage and finding you ways to save. You'll also be able to track where your data volume goes.
Platforms: iOS and Android
Price: Free
9. AroundMe
Don't know the area you are in? No problem—get the AroundMe app. AroundMe analyzes businesses and services in your vicinity and helps you find what you need: banks, hospitals, hotels, gas stations, coffee shops, and much more. Once you've mapped your target, you can use the directions feature to get there without getting lost.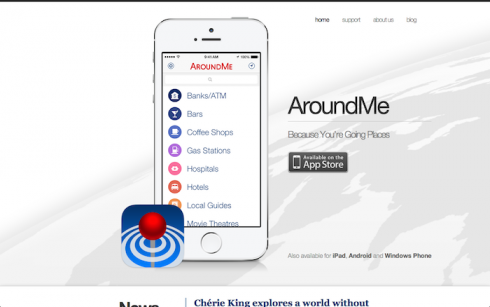 Platforms: Android, iOS, Windows Phone
Price: Free
10. Evernote
When it comes to meetings, it's always good to have a solid note-taking app on hand. Evernote is perfect for this task, and the best part is that your notes are stored in the cloud, allowing you to recall all your notes afterwards on any other device with Evernote installed.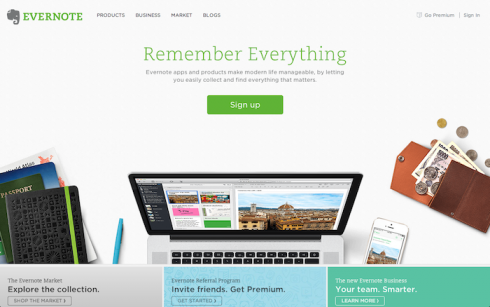 Platforms: pretty much every device you can think of
Price: sign up for free, upgrades available
11. Postagram
Postagram is a great way to share your trip with family and friends back home. Simply take a picture with the app, add your message and delivery preferences, and your loved ones will receive a physical postcard in the mail. Definitely a nice way to stay connected, especially with relatives who might not be on sites like Facebook and Instagram.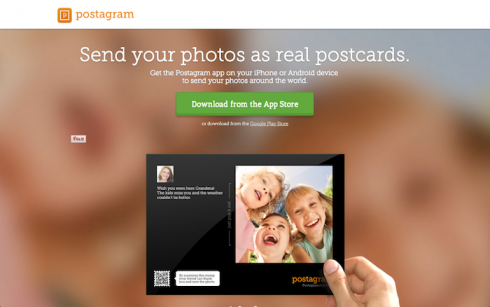 Platforms: Android, iOS
Price: free
These are just a few of the many useful apps that one can benefit from when traveling for business. These apps should help you prepare, travel with ease, and get home safely in one piece.
For professional and affordable Website Design and Development, feel free to contact us at Farend, for no obligation consultation.
The above article has been originally published by Forbes Magazine and can be seen here.