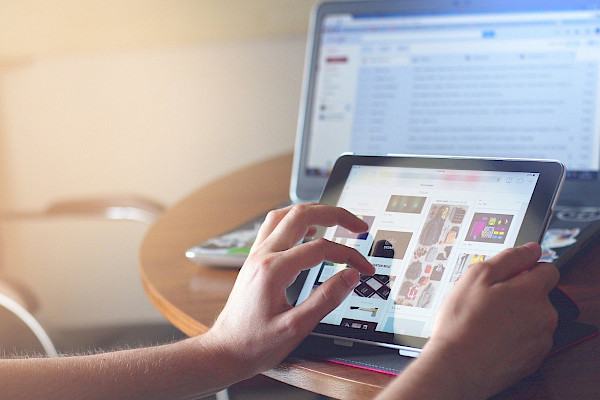 18 February 2011
The Domain Name Dilemma and How to Deal With It
Domain name is one of the most important things and one of the most difficult things to decide as well. It is very important to play this domain game properly as it has become almost next to impossible for some people to select their domain name. As a designer, you will find so many clients who will come up with some strange sort of domain names and will force you to select one. Here, you have to help them out with a good domain name as their list may contain some strange, too long or too small generic names which are not suitable. Domain names should be relevant and easy to remember. Obviously, domain names should be printed on business cards and other marketing literature.
Also, the new trend in the town is buying up of domain's name. Some people come up with great names so they get them registered. At times, they would register it so that they can sell it on a higher price later. So, the key to get out of domain name dilemma is to be creative and be quick. As soon as you come up with a nice name, get it registered so that no one else can use it.
Selecting a domain name is a difficult thing but not something impossible. Also, one has to keep a lot of things in mind while thinking of a name. Your domain name will be your first impression in front of everyone so people should be able to understand and like what they hear. Following are a few tips that can be considered while coming up with a domain's name as these tips can make it a lot easier
Less is More
Always keep in mind that less is more. Remember, a common man would be visiting your website so you do not have to select a name way too complicated. Make sure that the domain name you select is simple, sweet and easy to understand. If the name is way too long or difficult to understand or pronounce, no one will make an effort to even remember it. The visitor should be able to relate to the name and it should be some word which is used on daily basis.
This will help people in memorizing it in a better way. You can be as creative as you want even with small names so you do not have to think and try to come up with something difficult and hard to understand. A good name will always help you in promoting your business. So, the first and the foremost important thing while selecting a name is to keep it simple, short and sweet and nothing too fancy.
Try To Stick To the Popular '.com'
Most people refer domains with .com and other domains such as .net or .org are not easily memorable for the visitors. So, unless it is way to necessary, try to stick the popular domain which is .com. the .com will bring its popularity with the name and you won't have to make an extra effort out of it. The .com is more likely to be remembered by the visitors in comparison to any other domain. Do not opt for any other domain until and unless it is really important.
For instance, if your selected name has been taken already with a .com then you can select another domain. Otherwise, try sticking to what's in and what is popular. This will automatically attract more visitors towards your website and you will have to put in a little less effort in order to promote your website.
Early Registration
You should register your domain name as soon as you think of start a business or as soon as you start a business. You might not want to have a website in the early days of your business but even then you should get the domain name registered for the upcoming years. These days' people are registering domain names just because they can sell them on a higher price latter.
So, as soon as you come with a creative name for your domain, get it registered so that you can create a web page in it whenever you want or whenever it is necessary. If you fail to do so, you might have to purchase your favorite domain name on a very high price which is not going to be a very good deal for you. In such cases a man has to act sensible, active and quick. So, as soon as you start your business get the domain name registered.
Keep Your Options Open
It is always good to keep your options open so instead of opting for a single domain, buying multiple domains is a great idea. The best way to handle things is to buy multiple domain names which are close to your chosen domain name. Anything can change or go wrong so in case there is some spelling issue or any other issues, you will have back up domain names as well. Also, once you are successful, people will try to get domain names close to your name in order to be successful so purchasing multiple domain names will lessen the chances of other people who might want to take an advantage of your popularity.
Importance of Brand Name
Your brand name and your domain name should go hand in hand. This will increase the popularity of your brand and website both. Also, with the same brand and domain name, people will be able to locate your website easily instead of trying to find it all over the search engines. So, incorporating brand name into your domain name is a great idea to get rid of the domain name dilemma. Websites are mostly used for marketing purposes and having the same domain name as your brand name is going to help you a lot in promoting your business among potential and existing clients.
Incorporating Symbols
We understand that getting the exact domain registered can be very hard. In such cases, using symbols in your domain name is a great idea. Hyphen is one symbol which is being used all over the world in websites now because people are not willing to compromise on the content of the name.
Hyphen might have its own advantages and disadvantages however; it will help you in getting the exact name that you have always wanted for your domain. Hyphens also have another advantage and that it is it helps in brining your website on top of searches as names are easily readable due to searches. If nothing else, you will get to have a name that you have always wanted to.
Creativity at Its Best
You have to bring out the creative side of yours while thinking of a domain name. In fact your creativity should be at its best. You will come across various situations where you will find out that your favorite name has already been taken. Instead of getting frustrated, come up with something more creative, appealing and unique for your visitors.
Wise Selection of Words
Proper selection of words is way too important. Always keep a common man in your mind while thinking of a name. Make sure the name is easily understandable and pronounceable. The most important thing is that the spellings should be easy so that people can easily write them. You will be amazed to know that a lot of people are actually bad with spellings so make things easy for them. Also, your word selection should give an idea of your business as well. As mentioned earlier, your domain name should be an interpretation of your brand.
Selecting a name can be hard but not something impossible. Keep the above mentioned tips in your mind and you can get your favorite domain name for your website.
The above article was originally published at: http://www.dzinepress.com/2011/01/the-domain-name-dilemma-and-how-to-deal-with-it/
For all your web domain and web design and development needs, feel free to contact us at Farend, for no obligation consultation.