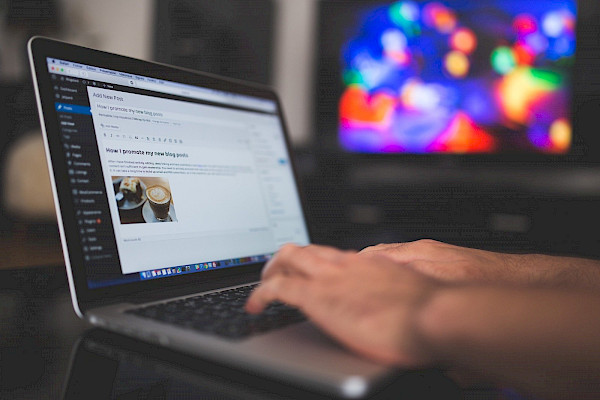 9 March 2011
The Do's and Don'ts of Online Copywriting – How to Write Effective Website Content
Good design in websites is important; I don't deny that. But I'm a marketing consultant, editor and copywriter (that means I write the words of marketing messages). So this article is about website content – my focus is on sharing some simple tips and best-practice guidelines for writing website text that's effective from a marketing point of view (although I do make some comments about website design, because the words and the design have to work together seamlessly).
If you follow these tips and guidelines, I'm confident your website will attract more traffic and you'll increase your click-through and conversion rates.
These are a few of my least-favourite things
First, from a website user's point of view, I'd like to tell you about a few of my least-favourite things in websites (and I know I'm not alone):
flash intros
Home pages that don't tell me quickly what the company is/does
vague/ambiguous/meaningless/non-intuitive icon names
confusing navigation
not being able to find what I want quickly
boastful PR fluff (e.g., "We're proud of our commitment to customer service")
pages that don't have "Home" and "Contact Us" buttons
sites that talk about some vague, amorphous, anonymous group of customers out there, but aren't directed at ME
having to scroll lots
long, dense blocks of text
distracting, moving images
pages where a soundtrack starts playing automatically as soon as I land there
bland stock photos of groups of busy, smiling, multicultural executives
hyperlinks that aren't clearly, obviously hyperlinks
illegible text (e.g., text that's too small, or coloured text on a coloured background, or text with a confusing jumble of different typefaces)
sites that don't tell me how to contact an actual person
"Contact Us" pages that offer only a form to send a message but don't tell me the company's e-mail address, street address or telephone number
registration forms that demand a ZIP code (we don't have ZIP codes in Hong Kong)
error messages that put the blame on me (e.g., "Bad Request")
What you need to know about your visitors
In many ways, writing effective content for your website is the same as writing offline material – the same basic principles of marketing and good writing apply. But people don't read website text and hard-copy text the same way, so you need to use a different style of writing.
Research suggests that website users:
Visit a site with a specific task in mind, and leave quickly if they can't find what they want.
Scan pages and headlines rather than reading every word.
Want to feel that they're doing something active (e.g., clicking) rather than just passively reading.
Switch quickly from page to page, extracting only the most relevant information on each page.
Want to feel involved.
Have a shorter attention span than when reading hard-copy text. They're impatient!
Have limited tolerance for scrolling up and down, and hate scrolling left and right.
Skip flash intros.
Don't necessarily enter your site via your homepage.
Navigate around your site in ways you didn't expect and can't control.
And wait! Before you write a single word, you need to be clear about the purpose of your site. Who is it aimed at? What are their perceptions/motivations/expectations/goals/needs? What do you want people to DO and FEEL when they visit your site? What is the image and personality that you want your brand to project? What are the most important tasks that visitors come to your site to accomplish (that means important to THEM, not you)? What information do THEY want/need?
My best-practice tips for writing better website content
Now that you're clear about all that, here are my tips about how to write effective website content:
Use the word "you" (i.e., addressing the reader directly) much more than "I" or "we" or "customers".
Write informally, the way you speak – use active verbs and use short words, short sentences and short paragraphs rather than dense blocks of text.
Avoid jargon, acronyms, ambiguity and abbreviations.
Communicate the results and the emotional benefits of using the product/service, not the features. Answer people's "So what?" and "What's in it for me?" questions.
Tell stories, use testimonials, and appeal to the emotions and all the senses.
Write so that people can scan pages quickly – highlight key words; use bullet points and numbering; use sub-headings to entice people to keep reading; link brief summaries to longer, downloadable files.
Explicitly tell your readers what you want them to do next: order, buy, subscribe, enquire, join, visit, apply, donate… (that's "the call to action").
Make your site interactive – invite your readers to order products, subscribe to your newsletter, enquire, comment, tell a friend, enter a competition, click on a link…
Use plain English, the kind of words people actually use when they're searching.
Make the names of your buttons and links intuitively meaningful to the reader (rather than yourself).
Keep your site up-to-date – give your readers a reason to return.
Delete content that's irrelevant to the user's task (no matter how interesting or important you think the information is).
Don't write "You can…" or "Customers can…" – just get straight to the point with a strong verb: "Find more information at…" or "Order today…".
Make it as easy as possible for people to buy/subscribe/unsubscribe/download.
Include "Home" and "Contact Us" buttons on every page.
On the "Contact Us" page, include actual contact details (address, phone, fax), not just an e-mail form. Ideally, list people's names/titles.
Offer free content: articles, tips, surveys, demos, case studies, a newsletter, tools, resources, your blog…
Choose your house style (e.g. British or American spelling; the way you write dates, times, telephone/fax numbers, place names…), then use that style consistently throughout your site.
Use consistent terminology for icon names, concepts, products, services…
Use consistent layout, look/feel, fonts and colours, and make the text easily legible.
Don't write ALL IN CAPITAL LETTERS (it's hard to read, and it's considered rude).
Make your error messages helpful, not accusatory.
Communicate only one idea per paragraph, and keep each page short.
Always make it clear where on the site the reader is.
Get to the point – put the most important points/conclusions upfront.
Make factual statements (kill the meaningless PR fluff and the exaggerated hype).
Credit your sources.
Provide helpful links to other relevant sites and resources.
Print out your text and edit it in hard copy – you'll always pick up more mistakes that way.
Put your marketing staff, not your IT staff, in charge of developing and managing your website content.
Ask your copywriter/editor/proofreader to check your text for: spelling, grammar, consistency, style, tone…
And finally, please please please involve your copywriter from the very earliest stages of planning and building your site – don't call her/him in at the last minute.
Remember, it's the content, not the flashy design, that will keep people coming back to your site.
The above article was originally published at: http://www.tripwiremagazine.com/2011/02/the-dos-and-donts-of-online-copywriting-how-to-write-effective-website-content.html?utm_source=feedburner&utm_medium=feed&utm_campaign=Feed%3A+tripwiremagazine+%28tripwire+magazine%29
For all your website needs and promotion, contact Farend, your reliable IT provider.