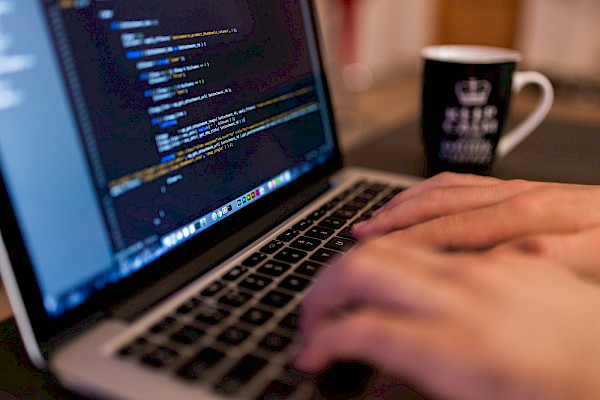 6 January 2011
The Mercenary's Guide to Effective Writing - Part 1
Writing is an art, and as with any art, one must properly train for it. I started writing a while back and was really happy with my work, until I noticed readers poking fun at my writing and criticizing every little thing that I did. My articles were not well structured and had no headings; the paragraphs were informative (or so I believed), but nobody cared to read them. This moved me to research all about good writing practices, tools and resources.
Here is the post based on that research. I have tried to touch on all points related to writing. And after many mistakes and much criticism, I am sure what I have produced here would benefit all budding writers and serve as a checklist for professionals.
Why Is Writing Important?
Our work as designers demands that we write about it, and write a lot. When you're confident, you want to boast about your work, and boasting about your work in turn makes you more confident and leaves a good impression on clients. Blogging makes people aware of your skill and provides a window onto your inspiration. When readers comment on your work, you learn what your faults are and get better day by day.
To Reach Your Audience
By writing, you reach your audience and create a market for yourself. If you are a designer, then writing for a few design magazines could get you decent attention. Participating in community blogs and sharing useful tips might also earn you a following. Writing lets you connect to a broad readership and appeal to workers in your field, turning you into a valuable voice in the domain, especially if you write regularly.
To Serve a Broader Goal
Some people are motivated to write in order to increase sales, and some just to share ideas. Sales-oriented people could use blogs, social networks and community forums to advertise their services. Others might find those same channels useful more for propagating their ideas. Writing about your interests also connects you to people with similar interests.
Enhances Search Engine Ranking
Writing quality, detailed content on a wide range of issues in your field will not only attract readers, but also get your website higher up in online search rankings. If you offer a lot of content about a particular industry, you will naturally get noticed. SEO in particular calls for quality content and headings that are properly defined in the HTML. Write on various websites and then link back to your home page to draw readers.
Would You Be Fulfilled?
Many people think they would enjoy writing and could make a career out of it, but some of them burn themselves out in the process. Never pursue a job just for the money, because you wouldn't be doing yourself justice and would in fact be hurting yourself.
Are You Sure You'll Love Writing?
Be sure about it; it's not as easy as it might seem. One has to do a lot of work to get in the rhythm of writing. Those who are passionate about it won't be having any trouble, but you need to be serious about it. Of course, that goes for any job: you have be passionate about it and be dedicated to growing in the profession.
Are You Disciplined Enough?
You need to work for some time before you figure out the best practices, get a hold of the market and gradually become an expert. Discipline is important, and consistent writing can bring you volumes of work. When you stick to a particular job for a long time, you gain expertise and grow, but going off track is very easy.
Are You Doing What You Love?
In the industrial age, laborers had to do any job they could find, and before that slaves were forced to do their owner's bidding. But today, no one can force you to do anything. You have a responsibility to learn what you like and then take up that; no other human soul can get a Shakespeare or Mozart out of you. Get yourself in a situation where you can see your future and then go for that job. You answer to yourself, so be sure of your job.
Benefits of Productive Writing
There are many benefits to being an effective writer. You need not have a degree in English, nor even a high school education; if you can write, you can spread your ideas around. Writing is a skill that opens job opportunities.
Make Money
There are many writing jobs, and many people to take them. Students might do it for pocket money; others might do it in their free time to supplement their income. Because social content is growing so fast and so many people are searching for so many different things on the Internet, many companies are fuelling their websites with social content to drive traffic.
Making a Career Out of It
There are many opening at various firms for content writers to write about a company's products, handle promotions and distribute press releases. We can make a distinction between freelance and day jobs. Freelance writers have the perks of working from home, at flexible hours, and taking time off whenever they want. With day jobs, the salary is fixed, health insurance is covered, and there are not many ups and downs with the workload.
Anyone interested in writing can make a decent living from it these days. How much better does it get: laying back and making money while writing?
Time in the Spotlight
People fight tooth and nail for attention, now that the Internet has made everyone vocal and visible. There are so many social networks and so many industry-specific networks that one can make a name for themselves easily. Post an article about your favorite artist; if it generates discussion, you could land up with a top search result, with a few people putting your piece in places like Digg, StumbleUpon, etc.
You'll be well known in no time, writing about the latest news, with a loyal following.
Self-Promotion
Writing can be used to promote any business, freelance venture or non-profit organization. Writing about one's business on a blog is very common these days. Promoting yourself and your website in popular portals and forums can get you good traffic as well. Writing has become a kind of service, and anyone wanting to be heard can do so quite easily by writing a lot and in various places.
Part 2 of the above article will be published on 7th January 2011.
The above article was originally published at: http://www.instantshift.com/2010/12/14/the-mercenarys-guide-to-effective-writing/
For all your website design & development needs, feel free to contact us at Farend.