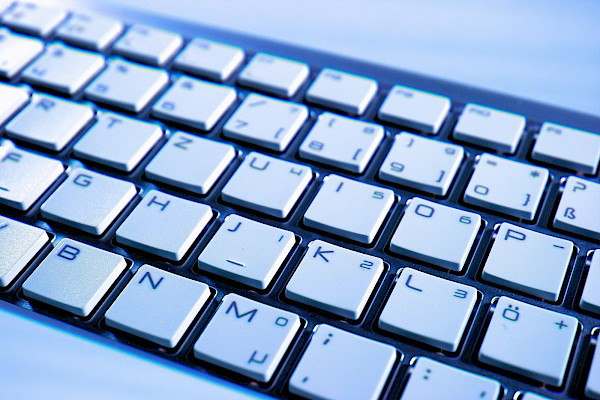 31 March 2011
Traffic Travis – SEO traffic that really work
Google recenlty updated their algorithms to fight content farms and various SEO traffic attempts. So is it still possible to rank well as a small business or blogger and what SEO techniques still work? Googles main focus is to deliver high quality search results to their users as it is critical to maintain the position as the most trusted and precise search engine on the Internet.
Creating quality, helpful and unique content will make Google like your site and therefore it help your ranking a lot. However good content alone won't necessarily give your pages good ranking. In this article I will show you how Traffic Travis (seo software free) combined with a "Ranking Loophole Technique" can get your quality content on page one in Google putting your product promotions on the front row!
If you're selling products (affiliate or your own) from your web site or blog you know that competition can be crushing hard and there's no room for coincidence. Finding the right keywords will either make or break your winning chances. You need to find low competition keywords with many monthly clicks and "loopholes" – simply meaning that there is competitors on page one in Google that you can outperform relatively easy. You therefore need to use proven internet marketing strategies and do a serious analysis in your quest for a perfect primary SEO traffic keyword.
Traffic Travis – SEO traffic
Traffic Travis is a mature and popular application for search engine optimization that comes in a free version. The free version comes with lots of useful SEO tools that will help you to do the keywords research needed to rank well in Google. Traffic Travis allows you among other things to do a keyword research, a competitor analysis and an on-page analysis. It also has a features that allows you to do rank tracking on multiple keywords. They do also have a professional edition, but you don't need that to begin with.
Let's take a closer look at the tool and the "Ranking Loophole Technique".
How to do Search Engine Optimization With Traffic Travis
1. Find Keyword suggestions with Traffic Travis and Google Keyword Tool
I use this technique to get SEO traffic to my promotion pages. The ideal keywords for small business' have 4.000 to 12.000 monthly searches in Google (see Google Keyword Tool screenshot below) and less than 10.000 "Exact" results or 2-3 easy competitors (loopholes) on page one in Google. If you have a high traffic website or blog you can try pages that are harder, but start here while you are learning the process.
The keyword should come from emotional driven online markets where people are buying products and of cause they need to be closely related to the product you are promoting. Use Long tail "high desperation" keywords if you can find them. Like "how to get rid of….something". Desperate people do not buy with their logic mind. It makes them less price sensitive, more impulsive and more influence able to buy now. They are also likely to type in what the problem is and not just a word or two. Product specific Keywords can also be very good – like "Traffic Travis" or "Traffic Travis Review". If someone search specific for the product then there is a good chance that they are potential buyers.
First go to Google Keyword tool and find related keywords. It's good if there is some competition because it tells us that other affiliates buy adverts and that there is people buying stuff, but competition should of cause be fair! If you need ideas you can type in the website address of a related website or the vendor product page.
See if Traffic Travis (seo software) has alternative keywords you can use. You should try to think like your potential buyers. Which keyword are most likely to be used by potential buyers looking for exactly your product? Create a list of at least 10-15 keywords or phrases.
2. Find Ranking Loopholes with Traffic Travis
When you are looking for loopholes to get on page one in Google with Traffic Travis you are looking for competitors like: YouTube videos, low PageRank, low amount of backlinks (less than 120), blogs, ezine articles, hub pages, web.2.0 sites, squidoo pages. You use Travis to analyze the keywords you have found till you have a good primary keyword phrase and 8 – 10 secondary keywords related to the primary keyword (found in the same search in Google Keyword Tool). It makes Google happy when they find keywords that they expect to find. Traffic Travis tells you a "Difficulty Rating" which is a sensible guiding principle.
It is possible to go even deeper into the analysis of your competitors. Your strategy is to take one of the rank positions on page one. To see how good the competitions backlinks are, simply use the "Search engine tool" – the higher page rank the more powerful they are! You can of cause also use this information to try and get the same powerful back links to your page.
3. SEO optimize Your Page
When you have found your loophole keywords and your article or review is done you should make sure that your page is completely SEO optimized and ready to take over the desirable top 10 position in Google. Use the Page Analysis in Traffic Travis to optimize your page following their advise. You will get a SEO Score and an action plan on how to improve. This is very powerful stuff and my experience is that on page SEO is important. However recall what I said in the beginning of this article. Good and unique content is a prerequisite. Google will hunt you down if you start spinning and republishing content from other websites.


4. Regularly monitor your search engine rankings with Traffic Travis
You can use Traffic Travis to monitor how you rank in the search engines on your keywords. The good thing is that you can see previous ranking and determined if there is a satisfying ranking growth. Staying on page one in Google is of cause essential to keep large numbers of high SEO traffic coming.
With Traffic Travis you will…
Find out why competitors outrank you… then beat them!
Uncover simple mistakes you are making on your website… then fix them!
Build quality links to your website with ease… saving you time & money!
You can get free version of Traffic Travis here.
The downside of the free version is that you can't save a project and the Keyword tool will only find 200 keywords, but you will learn to live with that or buy the pro edition. Good luck! And please leave a comment below. Tell me what you think and don't hesitate to tell me if you have an other angle on How to do Search Engine Optimization.
The above article was originally published at: http://www.tripwiremagazine.com/2011/03/traffic-travis-review-how-to-do-search-engine-optimization.html
For all you website optimisation needs, contact Farend, your reliable IT partner.