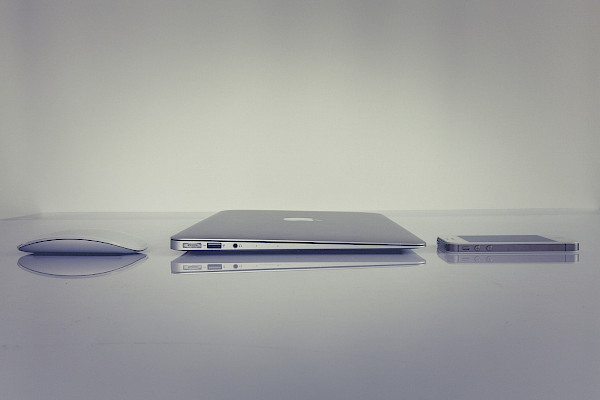 20 December 2010
Ways To Use Your Business Card To Your Advantage
Everyone who has even been a part of the business world will accept that fact that running a business is not at all any easy task. It gets more difficult for a newbie or for someone who is not properly educated about the tricks and techniques of initiating and running a business successfully. Investing in business is risky but at the same time it if works out, it is a lucrative income. This is exactly why a lot of people are willing to take this risk.
So, if you plan to start your own business, you should educate yourself first in order to get successful. Remember one thing; your success entirely depends on your target audience so it is very important to reach out to them. In order to reach out to your customers, you need to have a good marketing strategy. It is very important for you to reach out to people in a proper way. Printed business cards should be with you all the time, you never know when you'll have the opportunity to offer a business card to a potential customer.
Everyone will agree with the fact that marketing these days is way too expensive and if a person is already investing a lot in a business, it will be difficult for him to run a complete marketing campaign. In a situation like this, your business cards will be your redeemer. You can use your business cards in order to promote yourself and your business without having to spend too much. Business cards have a lot of advantages. The first thing that you need to do here is to get the most eye catching cards printed. This will help you a lot in networking as well as in promoting your business efficiently.
Serve the purpose. You must have heard this line a million times. I have seen a lot of people who get their business cards printed with a lot of enthusiasm but they never use it. Let business cards serve their purpose i.e., reaching out to various people so that they can learn about you and your business. There is no point in leaving them in a small box. Spread them and reach out to your target audience. Following are a few ways which can be used in order to take advantages of your business cards:
Keep Them Everywhere
Okay, you do not want people to think you are insanely obsessed with your business but then again, keeping your business cards at a few important places is extremely important. You should keep them in your pocket, car, briefcase, reception, your own desk etc. The best way to introduce yourself or to break the ice with new people is to give them your business card and then explain them what your business is all about.
If you have them with you all the time, you will be able to market yourself in a better way. Since people will keep your business card, they will keep you and your business in mind for future references. This is a good way of marketing your business. So, make sure that you check your business cards before leaving from home. Add them to your check list.
Use a Nice Holder
A proper presentation of anything is important. Without presenting yourself in a proper way, you are losing your chance of making a perfect first impression. Make sure whenever you are about to handover your business card to someone, you takeout a nice business card holder. This will give a very good impression of yours. It is extremely important for your cards to be in a proper shape. Giving away twisted or tattered business cards is a big NO.
One thing that you should never forget is to update your business card in case you have changed your contact information. Have your cards updated and placed perfect into a nice holder so that receiver gets a good impression of you and your business. Also, if you have managed to get attractive cards printed, he will definitely take a good look at your card before placing it with the piles of business cards he has received earlier. This will help him in remembering you.
Get Your Business Card into As Many Hands as Possible
Another way of using your business card is to give them away to your friends and family so that they can introduce your and your business to their own circle. Leave a small stack of business cards with everyone you know and instruct them to spread the word. This is one of the best ways to use your business card to your advantage. You will be promoting your business and that too without a lot of effort.
Place Your Business Cards on Busy Public Places
You need to understand the importance of business cards. A lot of people take them out only when someone asks for it. What's the point of getting them printed then? In order to reach out to your target audience, you need to place your business cards on busy public places. See, distributing business cards is a great way to market your business so place them on bulletin boards, supermarkets, libraries, cinemas, restaurants, various receptions. You have to make your business care prominent enough to reach out to the audience. You might get lucky.
Business Cards and Your Correspondence
As a business person, you will be sending out a lot of mails, couriers and even emails on regular basis. Every time you send out anything like this, include a business card with it. If you are in a habit of sending thank you notes or various official letters, do not forget to include your business cards with it. This is the best way to market yourself without spending loads and loads of money for advertising.
I am sure you will be sending out a lot of emails so put your contact information in your signature and make it an electronic business card. This is a very good way of staying in someone's records. People might throw away cards immediately; however, no business person ignored an email without reading it. Your signature and contact information should be prominent. A normal and an electronic business card is the best way to advertise your brand.
Do Not Give a Business Card, Give People a Reason
It is very common for people to throw away business cards, brochures without even reading them. As an intelligent business person, you need to give them a reason to keep your business card. Apart from your information, give them something interesting and important printed on the back side so that they can keep it. For instance, you get a calendar printed on the back of your business card.
Final Words
There are hundreds of ways to user your business cards to your advantage. The best thing about these cards is that you can easily advertise your product and promote yourself as a businessman. However, the most important thing is to use these cards at the right time. You must have heard the saying "You have to be at the right place at the right time". So while giving away your business cards, make sure you are giving them away at the right place and at the right time. Being too pushy might act against you so act shrewdly.
The above article was originally published at: http://www.dzinepress.com/2010/12/ways-to-use-your-business-card-to-your-advantage/
For all your business card and other marketing design needs, feel free to contact us at Farend.