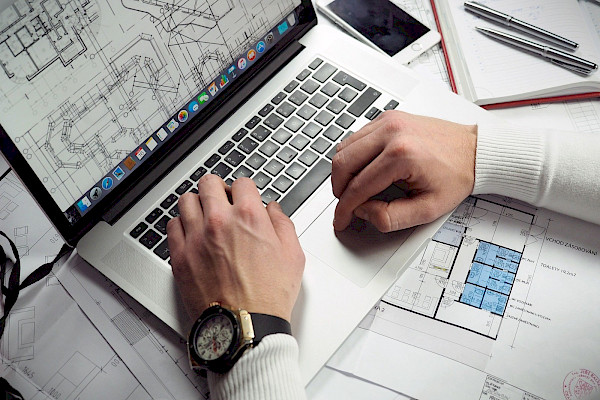 23 December 2010
What Does Your Website Say About You
First Impressions
First impressions are everything. Lets say two individuals are applying for the same position. One is dressed in business casual. The other in an unkempt dirty outfit. Both applicants are equally qualified. The one in the business outfit takes the job all because of presentation. The same applies with your web page. Just as the interviewer had probably instantly picked the applicant that appeared in a pleasing manner, so does a customer when looking at your website. Most web page viewers will give your page a glance and that is the deciding factor on if they stay and use your product or service or consider others.
Use Your Website to Your Advantage
Your website may possibly be the best marketing tool you can have. Making an effective interface for your companies web page could mean much more users and repeat users. The saying you can't judge a book by it's cover doesn't apply to the world wide web. An effective graphic design layout will spark your users interest. There are millions of products, services, newsletters, etc. on the web. Your goal is to make your product and page stand out. With millions of viewers and millions of pages you could get lost without that something that catches the consumer eye. Getting the website you want can be a fairly easy process with web hosting such as Ruby on Rails and plenty of graphic designers offering their services at reasonable rates. Some designers may even put their logo on pages that they have created so finding the designer for you may be as easy as finding pages that you think look appealing. You can also try contacting owners of web pages you like and asking if they could give you the name of the designer who worked on their page.
Entice Your Viewers
The words and message of your web page are what sales the product. The graphics are what grabs the viewer and commands their attention. In today's society the visually pleasing is what sells. Using high quality graphics for your web-page gives it a look of professionalism. Gaining trust from your users is an important tool. Professionalism opens a door of trust with users which makes them more comfortable with your product or other services. Using graphics also allows the consumer to see what he or she is getting. People want to see the products that they are buying or endorsing. If you are selling product use high quality thumbnails.
Capturing Your Audience
When designing your web page keep in mind who your audience is and design based on who you are selling to. For instance if you are selling snowboards most likely you will have a young and adventurous audience and should use graphics and web applications accordingly. Keeping your audience in mind can be a useful tool in making your website a success. Be mindful of the fact that there are other websites selling or advertising for the same things you are. Go check out your competition. Seek out the things you would change about their pages and use it to create your superior page.
Looks Are Everything
Finding the look for you may take time and work but, the look of your page and the vibe of professionalism from your website are going to be what keeps users coming back time and time again. Spending the time and money to create an appealing look for your page is well worth it. Explore the options of web hosting and hiring graphic designers. Take your time reviewing your page and ask for opinions while designing your page to get an idea of what others are getting from your page. With luck you will have that one in a million page and great success.
The above article was originally published at: http://www.designjuices.co.uk/2010/12/what-does-your-website-say-about-you/
For all your website needs, feel free to contact us at Farend.