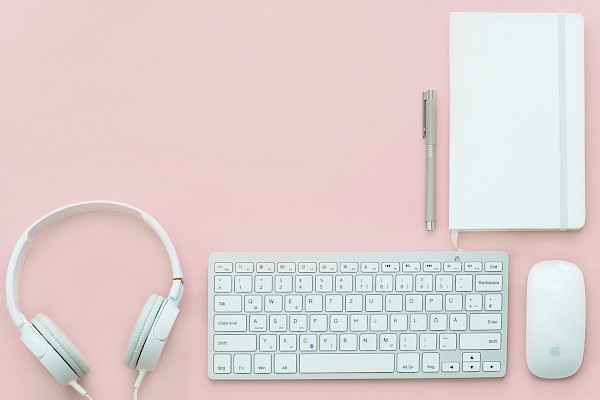 2 October 2012
Benefits of Having a Website
Having a business website is not a question - but a must!
Here are just a few reasons why it should matter to any business wishing to be successful.
1. Website is first and foremost a point of contact
As you have a phone line, business card, yellow page ad, website is one of the most important points of contacts, available instantly to all.
2. The Internet continues to grow!
As a business, now is the time to get involved. The Internet can give your business the opportunity to expand into new areas and expose you to a whole new audience.
3. Cost-effective marketing
Website is the most effective and cost efficient way to advertise and reach qualified prospects. Search engine optimization and sponsored searches are very affordable and can deliver results for a fraction of the cost of regular print ads. No matter what the size of your business, your website is a powerful and cost-effective direct marketing and communication tool.
4. Be open for business 24 hours a day, 7 days a week
Provide service and information to customers and potential customers around the clock with no extra effort or staff costs. Digital media is immediate and delivers answers while buyers are still hot. It is also highly interactive and with the right scripts can elicit sales with little or no personal contact.
5. Introduce yourself to new customers
Potential customers want to know more about the businesses they are dealing with. More and more they are looking to the business's website for this information. With a website you can present yourself, your staff and the intentions of your business clearly and professionally. Being able to refer potential business to a well designed website will also give you and your staff a greater sense of pride and confidence.
6. It is a visual showcase of your business
It allows all businesses to have their very own storefront! But also it is a second shop front - sell anything online. Any product or service you sell can be made immediately available to a wide audience. Just like opening another branch, your website literally can be a way to grow your business.
7. You can change the information on your website whenever you want
You must have been in a situation where your prices have changed or your products have changed, so your catalogue/price list/product literature/marketing literature becomes out of date. Not only is all your existing literature now worthless, but you also need to make a substantial investment in order to produce new updated material. With a web site, these problems are minimal. Our clients can update their website with new prices and information in as little as 3 minutes or have us updated it for them. The cost to the client is just our time - negligible compared to the cost of redesigning, reprinting and redistributing sales literature.
8. Level the playing field
On the Internet small and large businesses can compete on a more level playing field. A professional website can present a small business with all the flair and impact of larger businesses. Likewise, well-established businesses fall flat on the Internet if the website does not match their status.
9. Your website can save you a lot of money
Lower printing costs - because you need much less printed letters and brochures. Lower postage costs for the same reason - email becomes a major (and much cheaper) distribution method. Lower advertising costs because your web site lasts longer and produces greater results than adverts. Lower wage costs because your web site can be like an extra person with the automated processes it can carry out.
10. Your customers and potential customers are already searching the Internet
Even as you read this there will be someone on the Internet looking for a business like yours. More and more people are using the Internet to purchase products and as a means of gathering initial information about products and services. Many customers prefer the Internet because they can read and research the information at their own pace and without any "hovering salesmen". Customers often visit a number of sites before deciding on their final choice of company/product. You need to be certain that your website is one of the sites that customers visit if you are to stand a chance of gaining their business. If you have no web site, you have no chance.
11. Your website can reach potential customers locally, nationally or worldwide - at no extra cost to you.
You can take your products to totally new markets. You may have been restricted to selling your products to customers who passed by your shop in your local high street. Or perhaps you may have been able to expand beyond that limited marketplace by doing targeted (and expensive) advertising in specific magazines. However, for the first time you'll be able to take your product across the world.
12. Your website can help you give improved customer service
This can simply be done by providing information visitors can access. For example there can be a list of 'frequently asked questions' about your service or product. Not only is this very helpful to customers because it provides instant answers to their "frequently asked" questions, but it also saves you and your employees considerable management time in not having to answer a string of e-mails/phone calls/faxes. What this usually means is when you do receive that e-mail/phone call/fax it is an actual order rather than an inquiry! You can make new information readily available to your customers by updating your website and communicating by email with your customers.
13. Conduct your own Market research and test out new services/products instantly and less expensively
This too can be done simply by sending emails to your list of current customers and contacts. They can then visit your web site for more detailed information. You can acquire very quick customer feedback from a large audience with an online form that could be filled out in seconds - providing valuable information to you, with minimal inconvenience to your customer.
14. Promote your new offers by email newsletter to your current customers and contacts
You have some stock that is running out of date and you wish to sell it at a reduced price. Or you have received limited stock of a particular product that is of high appeal to a relatively small number of people. It really doesn't matter what sort of "deal" you have, provided it is presented professionally you can e-mail your database of customers and past enquirers -- all within a matter of seconds! Our client sends out an email newsletter with forthcoming events to its database of 1,000+ past contacts. It takes about 15 minutes to do the whole mailing and costs nothing!
15. You can use your website to provide information on a regular basis to your company employees
You can keep the information secret if you wish by making it accessible only to people who are staff members.
16. Your website can keep a track of how many people visit
With most adverts you will never know how many people read your offers. Isn't technology wonderful! With a website produced and marketed by us, we will be able to tell you exactly how many people have visited your web site, where those people came from, which search term they used in which search engine, which pages they visited on your web site, how long they spent on your web site. What other advertising medium issues this sort of valuable feedback on your selling and marketing material?
17. Build credibility and trust
A well designed website gives your business credibility and professionalism. This instills a level of trust with your customer, which increases their purchasing confidence. An unprofessional website will reflect badly on your perceived professionalism, and not having a website at all can work against you when being compared with the competition.
18. Your competitors are probably already on the Web
You can attract the people who could be your customers! What frustration, because you know that your products and services are superior to those of your competitors!
Lastly, you can get a website up and running for a few hundred euro, but it is wasted money unless people can find it! Probably 85% of websites are either rarely or never seen - because amateurs often create them rather than professional web development experts like Farend.
Imagine that the Internet is like a huge library containing all the books that have ever been published, and imagine that your website is just one book. How will anyone find your site amongst the billions of others?
Well, that's not a problem for the clients of Farend because we are experts in setting up effective web sites; web sites that are found by prospective customers.