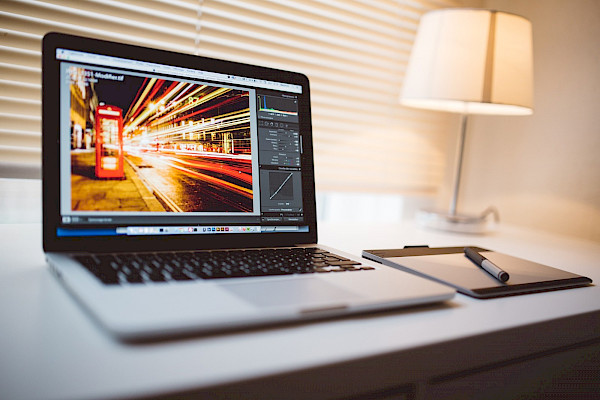 21 October 2010
Writing Great Titles and Headlines for Your Website
Whether you're writing informative content for a business blog or the latest update for your personal website, writing eye-catching headlines that make sense is an important skill you shouldn't take for granted if you want your website to get noticed. Just as the subject line is the email's first impression, the title or headline also poses as the key to driving people to read your blog post, article, or web page from top to bottom.
For this post, I'm going to share with you a couple of tips on how to write great headlines that not only pokes the curious cat in you but that makes a lot of sense when you use it.
1. Practice Writing Short Headlines and Titles
One of the prominent goals when setting up a website is to attract readers or "visitors" online, and readers nowadays run away from very long titles or headlines. To prevent this from happening, practice writing headlines and titles that are at least 5-7 words long, catchy, and that are likely to be found when a person searches for your article through the search engine. For added value, ask a friend or a writing expert to check which of your headlines or titles work best with your choice of an article.
2. What Would You Write in the Search Engine?
One of the best ways to figure out which words to use for your title or headlines (especially when you have the search engines in mind) is to put yourself in the visitor's shoes. What would a typical visitor from your target audience type in the search engines when looking for an article that tackles your topic? Would he write "building a website tips" when looking for website tutorials or "awesome solutions to make your website stand out"? Obviously the former is a much better choice since it summarizes the topic almost completely.
3. Proofread Your Headlines and Titles To Perfection
People nowadays disregard the importance of proper capitalization when writing titles and headlines, thinking that no one would care about how they look since they prioritize the content more. While this may be true since the source of information is in the body of the article, readers do get turned off by bad capitalization and unnecessary punctuation. There are plenty of grammar books, articles, and blogs online that could review you on this so give yourself time to learn, review, and polish those titles and headlines the right way.
4. Your Headline or Title Should Summarize the Content
Though a headline or a title must be catchy, clever, and witty in order to grab the visitor's attention by the horns, it sure won't attract the search engines that much. The best way to do this is to choose a headline or title that can summarize your article or your website while maintaining its impact on readers. For example, if you're writing about tips on how to blog for money, you can title your article as "6 Tips to Earning Money from Blogging" or "6 Blogging Tips to Make Money Online". As a reader, you'll immediately know the gist of the article that you're about to click to when you read these titles for the first time.
5. Play Your Words Right
Being the creative writers that we are, sometimes we allow ourselves to play with words too much that we forget who we are writing for. We start to forget that we're writing website content, not literature that you normally use for books or scholarly journals. Combining creativity and practicality is difficult, but if you know how to play your words right you'll be able to write titles and headlines that are not only creatively clever but digestible for your readers as well.
Start by using simple and straight-to-the point words and phrases that even a 5th grader can understand. These words should then be strung creatively into a headline or title so that it not only makes sense but is clever enough to make people want to click it. It's a skill that cannot be learned overnight so practice and getting feedback from peers are the best ways to hone this skill in the shortest period of time.
More Value to Your Website
By perfecting your ability to write great titles and headlines for your websites, your website will not only possess design and illustrations that can wow people but will be of great value to readers everywhere. So the next time you decide to post an article, tutorial, or create a new web page for your site, never take your headline and title-writing skills for granted when you know it can increase your chances of boosting traffic significantly.
The above article was originally published at: http://www.tuttoaster.com/writing-great-titles-and-headlines-for-your-website/